Dining in Casual Elegance
Prestwick: 1044 Hampstead Lane
Casual and inviting, Club Prestwick offers the warm ambiance of an old-fashioned lodge. Accented with stone and dark wood, the cozy and quaint main dining area seats just under 100 and features a congenial bar area and a large handsome fireplace for those few chilly evenings.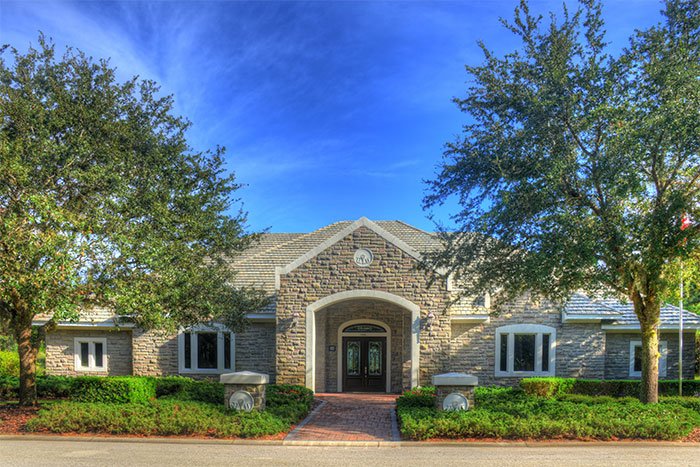 French doors open out to a charming solarium-styled enclosed patio with stone floors and framed in windows all around to capitalize on the tranquil lake view just beyond. The Prestwick Room is a small private dining room just off the main entrance with seating for approximately 20 and is ideal for a smaller intimate dinner party or business meeting.
Because of the ample golf cart parking just steps away, Club Prestwick is a favorite of members coming in from the golf course to grab a bite and swap stories about the day's events and their last spectacular shot.
Executive Chef Robert Fortier's exquisite presentation of food is influenced by a French & American culinary education and background. To see what's on the menu….just click below!
Lunch Menu | Dinner Menu | Dress Code | Dining Hours | Wine List