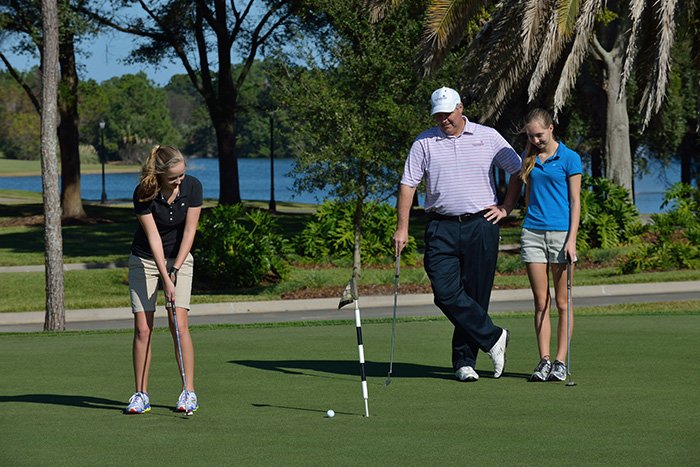 Plantation Bay professionals provide meaningful instruction to our junior golfers, teaching the rules and etiquette of the game, but more importantly, they create an atmosphere of fun and good sportsmanship. New this year we will be incorporating the successful U.S. Kids Golf Program to our Junior Golf Camps. The U.S. Kids Golf Program consists of ten levels of instructional booklets that provide young players with the roadmap for success in learning to play golf. Every level includes instruction and check points in five areas: Putting, Around the Green, Full Swing, Knowledge and Scoring. Skills and correct forms are taught in putting, chipping, pitching, bunkers and full swing. Achievement pins are earned each time a junior completes a section of the book and certificates are given out when a junior advances to the next level.
Dates: Sessions starting June 21st through August 5th, 2022
Session 1 – June 21st-24th
Session 2 – July 12th-15th
Session 3 – August 2nd-5th
Ages: 7 and up welcome!
Time: 9:00AM – 12:00PM Each Day
Cost: $199 member / $179 sibling / Guest of a participating member is $219
Cost includes Us Kids Golf Camp Kit, Snacks and Drink provided each day of the camp,
and Lots of FUN!!!
For questions or to sign-up
Contact: Ulrika Smith: [email protected]