Plantation Bay offers two full-service clubhouses
Club de Bonmont and Prestwick Clubhouse both exhibit diverse styles of architecture and accommodate all tastes of quality dining with spectacular lakes and golf views. The congenial atmosphere at the clubs is well known. Along with the elegant and distinctly unique feel of each club facility, residents enjoy a warm welcome and an ambiance second to none. The food is superb, and the company is even better!
---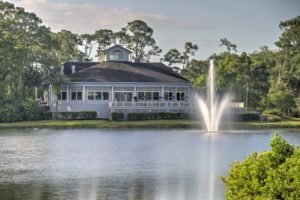 Club de Bonmont
Club de Bonmont offers a traditional, yet spacious atmosphere with a grand entrance The clubhouse is able to accommodate all types of functions, from casual dining to dinner dances, weddings , reunions and parties, along with corporate meeting rooms and private lunches.
---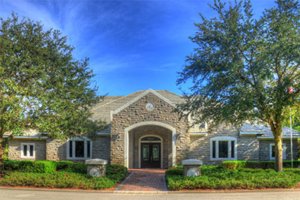 Prestwick Clubhouse
Club Prestwick offers the warm ambiance of an old fashioned lodge. Because of the ample golf cart parking just steps away, Club Prestwick is a favorite of members coming in from the golf course to grab a bite and swap stories about the day's events and their last spectacular shot.
---
Upcoming Events in Our Newsletters
It's Just Fun All the Way Around… Especially when you are a Plantation Bay Club Member! If you are planning to visit or you are considering membership, you may want to view our newsletters to help you plan ahead!