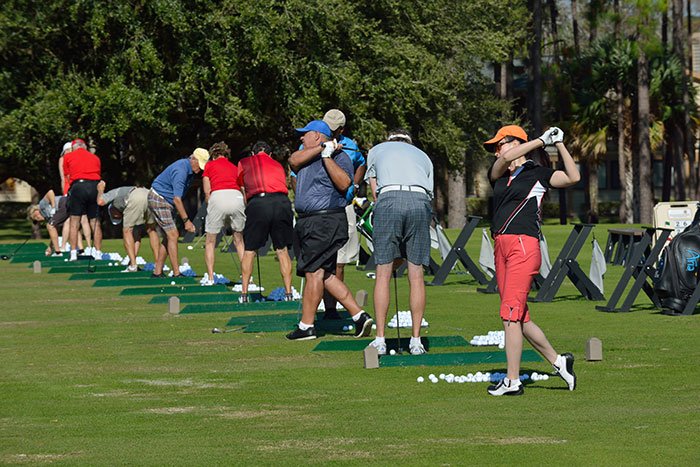 Game improvement is always the directive for the true golfer. Plantation Bay gives members and guests a wealth of opportunities and space to improve their game.
The Club de Bonmont practice facilities offer players of all levels the ability to fine tune their game with an abundance of practice areas.
A professional short game area with multiple elevation changes and a new golf instructional center are complimented by a full-length driving range with private instructional tees allowing you to practice every shot you can imagine.
The Prestwick practice range provides a unique experience to your warm up for golf with one of the region's only aqua ranges. One of the rare times you can aim at a lake and "let it rip".