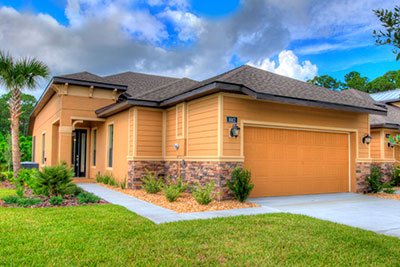 For more information on rentals or property management options:
Aida Morales, LCAM Property Manager at Venture Development Realty, Inc.
Office: 386.236.4228
Mobile: 386.547.4342
E-mail: AMorales@VDRInc.com
Lease a Florida Lifestyle
Not ready to make the big buying decision just yet? Perhaps renting the Plantation Bay lifestyle is for you. Our in-house rental and property management firm, ICI Select Realty, Inc., has a great selection of furnished and unfurnished homes and villas within various neighborhoods within Plantation Bay.
Invest in Tomorrow's Florida Lifestyle Today
So you are not quite ready to make the permanent move, but you want to buy now to take advantage of today's prices and interest rates? Perhaps you can have your cake and eat it too! Consider buying now and listing your new property as a rental for a period of time and let it earn income for you until you are ready to move. ICI Select Realty, Inc. will be happy to watch over your new home, find a qualified tenant and manage your property as if it was their own.