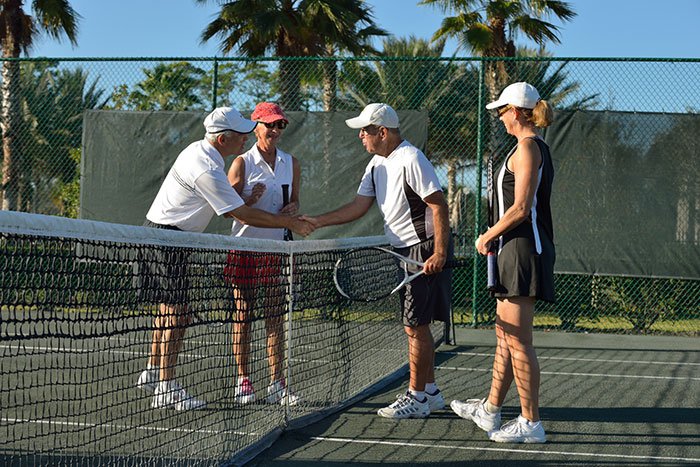 A League of Our Own
Whether your interest is just a social game or a competitive match, we have a program for everyone. Adult leagues are the most popular program among our members and they vary from competitive traveling leagues to more social in-house leagues.
We host monthly socials and round robins, weekly men's days, NTRP sanctioned tournaments, men's and women's team clinics, holiday camps for adults and juniors, summer camp for juniors, ball machine club, and a game matching service provided by our professional staff.
Greater Volusia Tennis League (GVTL)
Plantation Bay participates in the GVTL with eight competitive teams. Learn more about our local GVTL league.
In House Leagues
This very popular program includes men's doubles, women's doubles, & co-ed doubles. Sign up at the Fitness Center.