The Showcase Row at Plantation Bay Golf & Country Club is quickly growing!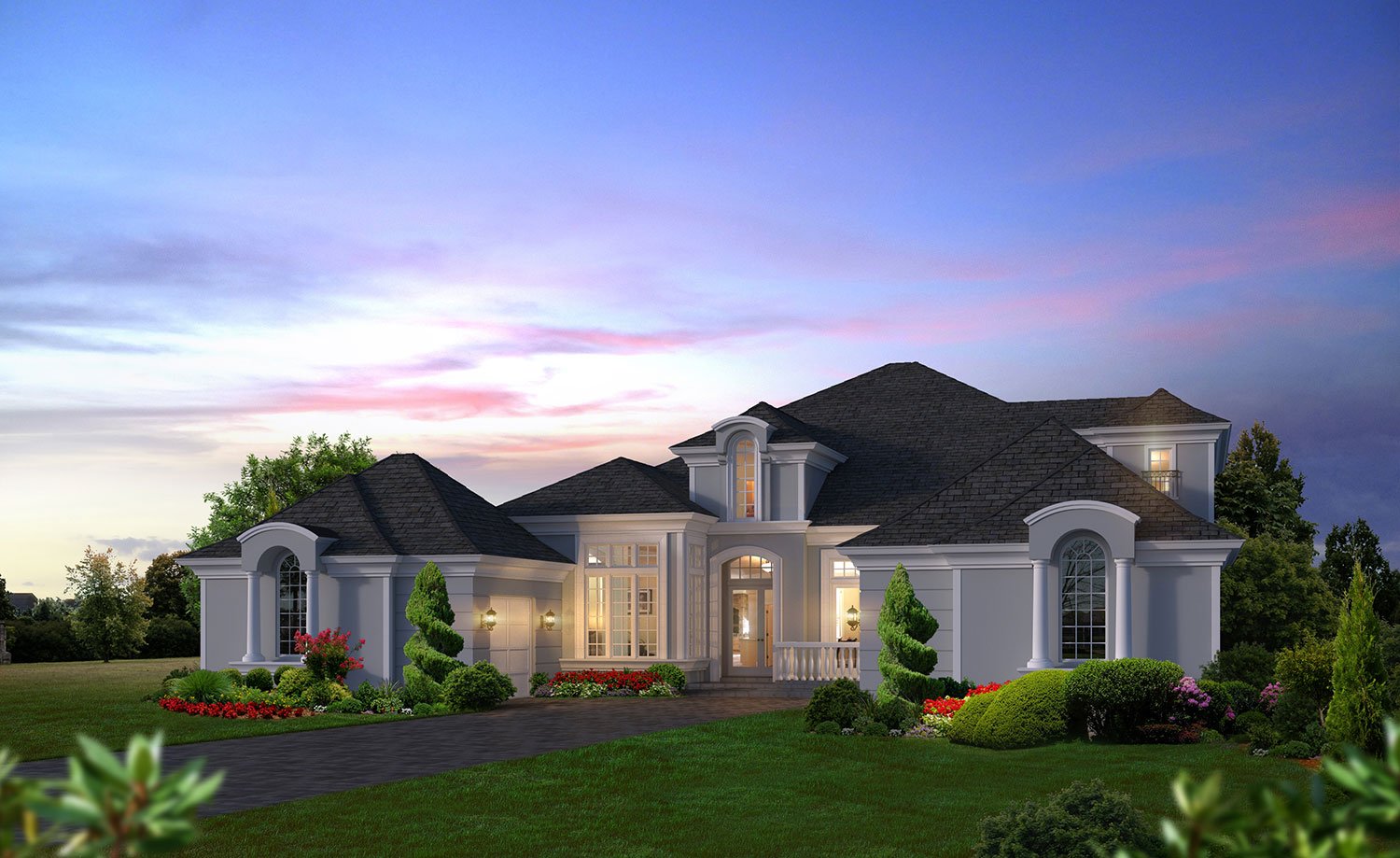 As this year's Showcase Home, the Bordeaux by ICI Homes will serve as the main attraction for the  March 21 – 29, 2015 Parade of Homes in Volusia County. For more than 40 years, the Parade of Homes has given area residents a peek into the latest trends in new home design. The Parade typically draws thousands of visitors to new homes throughout the county.
Nestled in Plantation Bay's prestigious Woodbridge Estates, the Bordeaux features an elegant French chateau elevation with a wide open design. This home features 4 bedrooms, three of which are located on the first floor, and 3 bathrooms. New modern elements are found throughout the home such as the popular 90 degree sliding doors that are found in the cozy study. The entire living area of 3,224 sq.ft. sparkles with the latest interior design trends and custom touches. The Bordeaux also embraces new "smart home" technology that enriches and complements the way families live. By using a tablet or an app on your smart phone, everything from lighting control, sound systems, home theater, window blinds, climate control, and security will be integrated to enhance your life in your new dream home.
The outdoor living area in the rear of the home is complemented by a summer kitchen and an impressive pool including a  travertine deck  with remote automation controls to the rain descent waterfall and LED lighting. The bonus room with balcony also adds about 1,000 sq.ft. of living area with a beautiful view of the Westlake golf course.
At ICI Homes, a home isn't truly "smart" unless it is also energy efficient. Long known for its award-winning commitment to eco-friendly home design, ICI Homes pioneered "E-Factor," its own private labeled green building program back in 2007. "Since then, the program has continually evolved to include the latest performance standards and building science," said Rosemary Messina, vice president of marketing. "Today, not only do we carry Energy Star certification, but every ICI home is rigorously inspected by an independent third party energy rating service to verify the home's efficiency and calculate its HERS rating." HERS, an acronym for Home Energy Rating System, is the increasingly accepted industry standard to gauge a home's overall efficiency. The lower the HERS score, the higher the energy-efficiency. Explained Messina, "ICI Homes currently produces some of the lowest HERS ratings in the state of Florida and we are extremely proud of that because the more efficient the home, the more our customers save on energy costs."
Be sure to tour the Bordeaux beginning on March 21 during the spring Parade of Homes!