News From the Plantation Bay Golf Shops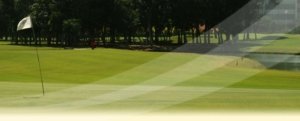 December 2015
What's up this week!
This week…Take an additional 10% off
the member price in the golf shops.
Stock up for the holidays.
Clubs at Prestwick…$79.99
Sale Racks…$24.99 and $34.99
Tuesday, December 8th:
PWGA 8:30 SG PW  Red vs Green
Wednesday, December 9th:
PBMGA 8:30 SG CDB
Clinic:  Let's go play a few holes
CDB Driving Range 4:00
Thursday, December 10th:  
CDBWGA 9:00 SG CDB Holiday Scramble
PBMGA 8:30 SG PW
Friday-Sunday, December 11th-13th:  
Friday-Sunday:  Open Play CDB and PW
Please follow these basic rules for course care when playing. If all players adhere to these rules it will assist in keeping our playing conditions great for our members and guests.
Keep all four tires on the cart path around tees and greens
Golf carts must be kept 30 yards from the edge of the greens
Repair all ballmarks and divots you see
Use the 90 degree rule when driving to your ball in a fairway
Proper golf attire is required when using the practice facilities
ONLY TWO GOLF CARTS SHOULD BE USED PER FOURSOME AS THIS KEEPS TURF WEAR PATTERNS TO A MINIMUM
I hope everyone has a wonderful week and please don't hesitate to call or email if you have any questions or concerns.
Tim Spangler, PGA
Director of Golf
[email protected]