Dave Brown, Director of Tennis at Plantation Bay Tennis, Fitness, and Spa, attended the Annual USPTA Florida Division Convention held at the Hyatt Regency Grand Cypress in Orlando June 1-5.  The educational forum's theme was "Raising the Bar of Excellence."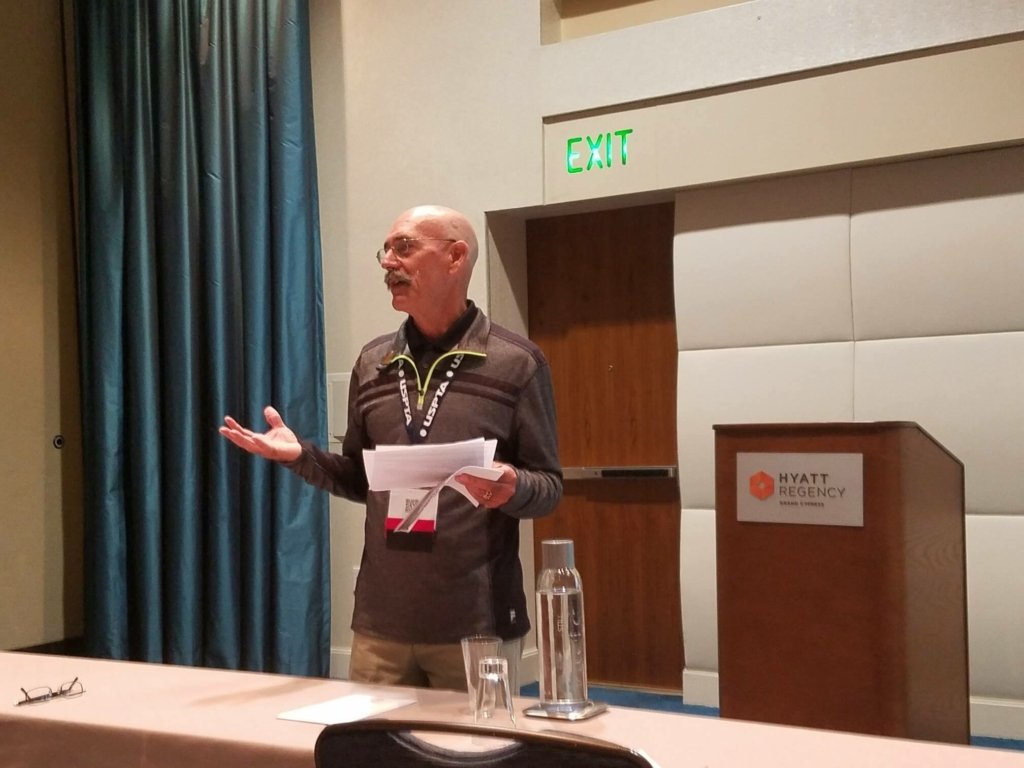 The five day conference included a one day pro tournament, 27 polished speakers, a variety of seminars and specialty courses, a vendor showcase, numerous social gatherings, and a momentous ground breaking ceremony for two new tennis industry headquarters.
Some highlights of the convention included an interactive presentation on "Injury Screening and Prevention for the Tennis Professional," along with topics such as Mentorship, Technology, Alternative Formats for tournaments, and on-court presentations working with beginner kids to high performance pros.
Dave Brown was one of five Master Professional Presenters. His topic, "Rally the Family," is a new Tennis Industry Association program designed to help attract new players to the game. This innovative program emphasizes a lifelong engagement with a healthy and fun sport everyone can play. Other topics included "Dreams," by Dave Koslowski, "Writing and Speaking," by Glen Howe, "Assessment and Care," by Stan Oley, and "OPM (Other People's Money) in Tennis," by Tom Sweitzer.
On Friday, June 3rd, a momentous ground-breaking took place on the new USTA's National Campus at Lake Nona. The USPTA National, and USTA Florida Section followed up their previously announced relocations with actual groundbreaking ceremonies that marked the beginning of construction of the two headquarters. The occasion was highlighted with piles of tennis balls being shoveled instead of the traditional shoveling of dirt.