What brings you house-hunting in Florida? Or, if you're already a Florida resident, to the central part of the state?
We could list answers forever — because they're as individual as we all are — but you're hanging out with us here for a specific reason, and we'll bet it's not because you can't find anything else to read!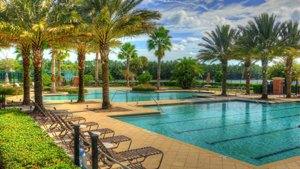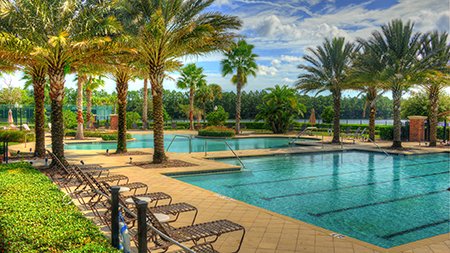 For many people targeting a new custom home in Central Florida, the impetus is retirement, or job moves or family concerns. Some folks also want a second home for holidays, long weekends and vacations, or as a transition toward impending career changes or retirement.
Whatever your motivation, you're interested in one of ICI Homes' flagship communities — Plantation Bay Golf and Country Club in Ormond Beach. Good choice! Plantation Bay offers an exclusive, gated lifestyle centered around championship-caliber sports and top-flight amenities.
You also have beautiful Atlantic Ocean beaches and a lovely, historic beach town only 10 minutes east. So read on to discover why Plantation Bay is your Central Florida choice.
You want to live a golfing life
We had you at "golf," didn't we? If you've chosen the east-coast side of Central Florida for your new home, Plantation Bay is where you should build it. Two 18-hole golf courses and one nine-hole course will keep you occupied — daily, if you like — for a long, long time.
And, these are NOT typical residential courses.
The award-winning Club De Bonmont course, designed by Steve Smyers, has eared a spot on the "Top 50 Florida Golf Courses" list. It will challenge you. Expect natural and manmade hazards, expansive layouts bordered by coastal pine and oak forests, and beautiful yet menacing water hazards. A recent renovation — it reopened in October 2016 — has it baring its figurative teeth better than ever.
Both the Prestwick and Westlake courses were designed by Lloyd Clifton. You'll see more native Florida foliage, rolling hammocks (that means spots of higher ground) and surrounding Plantation Bay homes and landscaping.
Both the Club De Bonmont and Prestwick courses offer full clubhouses for all the clubhouse activities and resources you know and appreciate, especially a 19th-hole oasis.
But it's nice to have options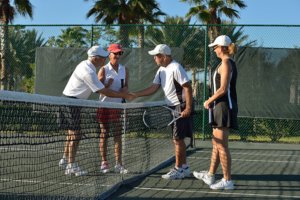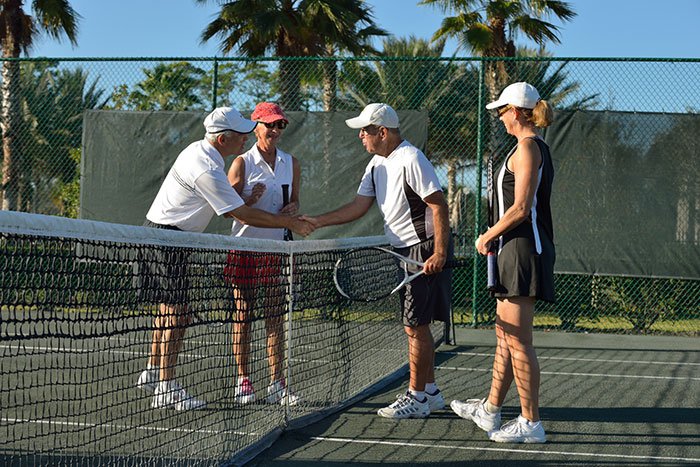 Especially if you'd like an occasional break from golf, or others in your household aren't golfers.
You'll find an enthusiastic tennis community at Plantation Bay, and the facilities to support it. Ten Har-Tru courts host everything from casual matches to serious league play (at last count, eight Plantation Bay teams participate in the local Greater Volusia Tennis League). Drop by for a free lesson or work out the ball machine. Tennis clinics and summer camps also take place here.
Other active options include a new POP tennis (paddle tennis) program, pickleball (you think tennis matches are intense?) and bocce ball courts. An outdoor basketball court awaits pickup games. Two large resort-style pools — a heated lap pool and a zero-entry freeform pool — will keep your cool.
Did we say the word "spa?" That's right! Plantation Bay's 7,000-foot wellness center anchors the pools and courts above, plus offers a full-service spa with all the expected menu items. A complete fitness center also offers all sorts of fun classes, plus personal training.
An even better way to live an active life at Plantation Bay is on your own, the old-fashioned way. Walk, hike, jog or run on our miles and miles of fitness trails. Or, jump on a bicycle. Not only do you knock out your daily cardio, you enjoy lovely vistas while you do it. Yes, you may use the streets if you like. Just be careful!
The beach is your neighbor
Live at Plantation Bay, and those Atlantic beaches are a whopping four miles and 10 minutes east. They're 10 minutes away only because you'll take meandering two-lane roads to get there, along an official Florida Scenic Highway.
You literally turn right out of Plantation Bay's main entrance onto County Road 4011, cross the Interstate 95 bridge, turn left on Walter Boardman Lane and boom! — you're on your way. As you're reaching the beach, take time to admire unspoiled coastal hammocks, marshes and creeks. Much of what's around you is historic ground.
You'll cross a couple of bridges, including one over the Atlantic Intracoastal Waterway. Once you reach a stop sign, turn right on High Bridge Road. Follow High Bridge until it dead-ends at A1A, Florida's east-coast coastal highway. The beach is right across the street.
The Walter Boardman Lane-High Bridge Road section of your journey belongs to the Ormond Scenic Loop & Trail — simply the "Loop," locally — a 34-mile network of local roads that winds through Old Florida landscapes (yes, they still exist!).
Don't forget to drive slowly. It's a favorite route of motorcyclists, cyclists and plentiful wildlife. Inside tip: returning to Plantation Bay from the beach at the end of the day, via the "Loop," can be particularly impressive in good weather. You'll be driving toward a patented Florida sunset.
Be neighborly yourself, with plantation bay's social scene
It's easy, thanks to the buffet of activities that pair you with friends and neighbors. Since Plantation Bay covers 3,600 acres — more than half of which remains undeveloped — that's a lot of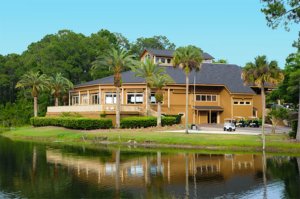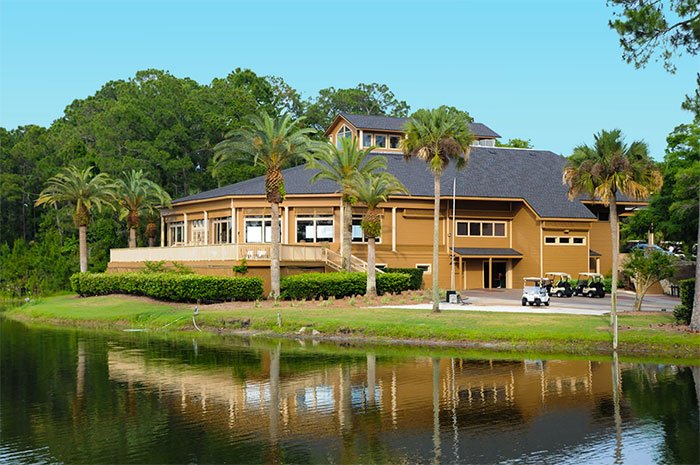 neighbors and potential friends!
Solo golfers can find playing partners at any of the golf courses. Competitive tennis leagues and pickelball matches naturally foster friendships and fun. If you're off for your daily run, undoubtedly you'll pass folks doing the same.
But, you don't have to sweat to have a great time at Plantation Bay, Start with our golf clubhouses at the Club De Bonmont and Prestwick courses. You'll find breakfast, lunch and dinner regulars in our dining rooms (plus good food), and easy-peasy places to put up your spikes and toast a good round.
"Dinner at the club," has a nice ring to it, doesn't it? Why go home and cook or get wait-listed at a restaurant?
The key to enjoying all these social and active Plantation Bay amenities is a membership, which is completely optional here. And there's no one-size-fits-all mandate. A full membership gives you unlimited access to everything. Or, choose a fitness, sports or social plan. Initiation fees are a breeze compared to many of our regional peers, plus you decide how social you'd like to be.
You can get anywhere from here
If you're moving to Florida (or to Central Florida from another part of the state), odds are you're not isolating yourself and your household. The Sunshine State is completely explorable and Plantation Bay is a convenient launch point.
While Ormond Beach has every service you could need as a Plantation Bay resident, you'll be happy to know it's not an island. Adjacent metro areas such as Palm Coast to the north and Daytona Beach to the south, offer variety and additional goods, services and fun day trips.
Formally, Plantation Bay is located just west of I-95, off Exit 278. We've guided through your personal route to the nearest beach, but Flagler Beach — a funky, Old Florida-style hamlet with popular beach bars and an historic fishing pier — are only a few minutes further north.
Your own Ormond Beach is mere minutes south. Daytona and its "World's Most Famous Beach" are 18 miles south on I-95. So is mammoth Daytona International Speedway, a worldwide sporting icon. Did you know that Daytona Beach is NASCAR's birthplace? Tons of history there.
Since it's so close, without being intrusive, treat I-95 as your personal interstate. Use it to visit historic St. Augustine, the nation's oldest city, only 39 miles north of Plantation Bay. Jacksonville's booming metropolis is only 75 miles north. Cape Canaveral and NASA — both perpetual tourist and field-trip destinations — are 90 miles south on I-95.
Try us out with a Discovery Tour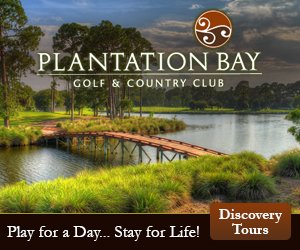 Sold on the Plantation Bay lifestyle? Or, almost, yet need a bit of convincing? There's no better way to find out than our Discovery Tours — three-day, two-night visits to signature ICI Homes communities. Plantation Bay is one of those communities.
Head here for the details. Briefly, an attractively-priced package gives you free use of Plantation Bay amenities, dining vouchers and opportunities to tour the community and chat with residents. You'll learn tons this way. You'll also stay here with us, onsite, so you can test-drive the community literally and figuratively.
If you'd like a head-start on your fact-finding process, Plantation Bay administrators publish a quarterly newsletter about goings-on in the community. Current and past issues are archived on plantationbaygolf.com. The newsletter is filled with — of course — community news, updates on ongoing projects (for example, a new pool cabana bar), tournament results, tons of fun photos and event calendars.
Ready to talk about Plantation Bay? ICI Homes is ready to listen. Start here.