For the best bang for your housing buck, and lock and leave convenience here in Florida, you just can't beat a townhome.
Townhomes are popular among those who want low maintenance, but still prefer the feel of a stand alone house along with the convenience of a garage.
Townhomes are extremely popular with snowbirds who call Florida home only part of the year. They offer the ability to basically lock the door and leave for part of the year, and know that everything will look the same when you return…whenever that happens to be.
You don't have to worry about arranging or handling the yard work or exterior maintenance. It's all taken care of for you.
Townhomes are also popular with those who love to travel. They offer the convenience to be able to just pick-up and leave on a whim.
We've even had residents purchase townhomes here in Plantation Bay solely for the use of their friends, family and golf buddies who come down to visit.
Not Your Mother's (or Father's) Townhome
The biggest gripe among townhome owners years ago was the ability to hear your neighbor through the walls.
Well as somebody who sold townhomes for a number of years, I can tell you that with today's construction methods, this is no longer an issue.
I personally sold hundreds over the course of several years without hearing one noise complaint.
They are that solid these days.
Today's townhomes are a huge improvement over the townhomes of yore and as long as you're considering a newer townhouse built in the last few years, the noise factor is basically a non-issue.
Townhomes at Plantation Bay
Plantation Bay offers two popular types of townhomes, the Arbor II and the Blossom II.
After years of building and selling townhomes, ICI has basically taken the most popular layouts and features among customers and injected those into these two townhome versions that we're building in Plantation Bay.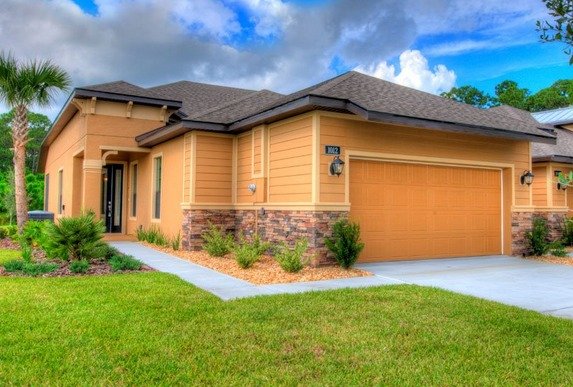 The Arbor II is a 3 bedroom 2 bath 1-story townhome, and the third bedroom can easily be converted to a den if desired. The combined living and dining room features sliders that lead out to a covered lanai and provides plenty of natural light. The master bedroom has its own private bathroom complete with two walk in closets plus double sinks.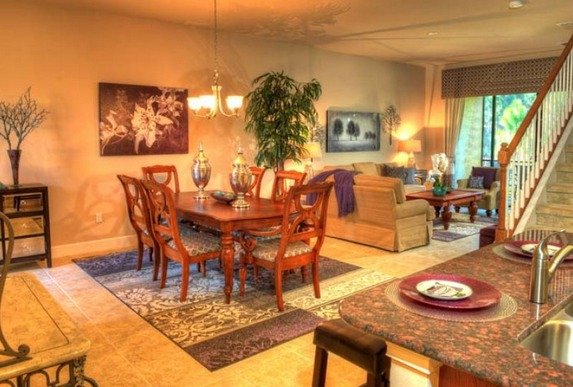 The Blossom II is a 3 bedroom 3 bath 2-story townhome with a loft. The Blossom II has a spacious open floor plan with a nice size master suite. The master bath is complete with dual vanities, a large shower and a walk-in closet.
To receive a full brochure with all of our townhome floorplans, pricing and availability click here.