Are you very interested in building a new custom home in a Central Florida community, but don't know much about the area? Or, perhaps you do, but only via internet research? Well, nothing beats face-to-face knowledge when you're trying to decide whether you'd like to live somewhere.
You can only look at so many online photos, social media boards and reviewer comments. You want to digest only so much Chamber of Commerce content such as maps and statistics.
There's no substitute for cruising the streets, touring model homes and getting a good luck at surrounding shopping, healthcare options, school systems, traffic patterns and recreational offerings, among other items on your community checklist.
But how, if you don't live within easy driving distance? Even if you do live within reasonable driving distance, the answer is to plan a long weekend or Florida vacation. Either way, simply get here, and ICI Homes' Discovery Tour program will launch you on your community reconnaissance mission.
If you're Central Florida-bound, with the golfing lifestyle and easy access to Atlantic Ocean beaches in mind, ICI Homes has you covered. Plantation Bay Golf and Country Club in Ormond Beach is one of our flagship communities in Central Florida, and our Discovery Tour program will prove that fact.
We're Florida's Custom Home Builder and we've built thousands of quality homes all over the state for more than four decades. We continue to grow strong and have many satisfied customers to thank for it!
Read on for what you'll learn and experience during your Discovery Tour to Plantation Bay.
What, exactly, is Plantation Bay?
Glad you asked! It's a private, gated, 3,600-acre community that boasts 45 holes of golf, two clubhouses, membership dining and entertainment, ten tennis courts, two giant swimming pools and miles of hiking, biking and fitness trails.
It's been around for more than two decades and continues to mature beautifully, with more than half of its acreage undeveloped. New neighborhoods and communities also debut annually.
That's just for starters. Only 10 miles away lies the quaint beach town of Ormond Beach, along with recreational areas, two state parks and an amazing scenic drive.

Where's it located?
Exactly where you need it to be. Plantation Bay is located not even a quarter-mile west of Exit 278 on Interstate 95 — Florida's main north-south artery — off Country Road 4011. The formal address is 100 Plantation Bay Drive, Ormond Beach FL. What most folks from outside the immediate area don't know is that C.R. 4011 is a designated Florida Scenic Byway and part of the Ormond Scenic Loop and Trail. Read on for more on that fact.
What's nearby?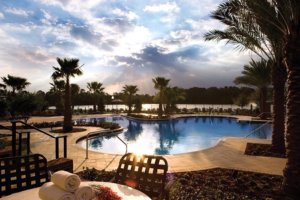 Only everything you need. Go cruise the Ormond Loop, which is perfect for that Sunday drive. Groceries, causal restaurants and other services (banks, gas stations and the like) are right there, too, either across the street from Plantation Bay's main entrance or just east of the I-95 bridge.
At some point during your Discovery Tour, you must carve out time to visit the beach and drive the Ormond Scenic Loop and Trail. To make it easier, you can drive what locals call the "Loop" to reach the beach!
You easily can have toes-in-sand in 10 minutes, door-to-door from Plantation Bay to the Atlantic Ocean. But don't jet over there — not the first time. Our advice is to pace yourself, either on the way over or on the way back, and enjoy one of the most picturesque drives in the state. You'll crash your social media pages with all the photos you take (from the passenger seat, of course).
Head east across the I-95 bridge and you're immediately on the "Loop," the eastern side of C.R. 4011 that kicks off your journey. Officially, the "Loop" is a 34-mile drive that's part of the Florida Scenic Highway program. Using several different roads, it loops — appropriately — north and south, taking you in a grand oval past rivers, marshes, estuaries, historic sites, sand dunes, beaches and historic buildings in Ormond Beach.
Expect an Old Florida look and feel, with ancient live oaks shading two-lane roadways and historic markers pointing to pieces of the past. At the beach, free public parking exists up and down A1A, Florida's Atlantic Coast highway. Sometimes it's a paved county lot and sometimes it's sandy pull-off areas near the road. You're only a few steps from salt water no matter where you stop.
The good news? Sometimes you'll see more seagulls and dolphins than people. But if you crave a busier scene, bars, restaurants and shopping are only a few miles south on A1A, in Ormond Beach. Once you're done, it's a lovely return drive on the "Loop," back to Plantation Bay.
What do residents do?
Pick your outdoor sport or activity. We admit golf reigns supreme at Plantation Bay, but it's hardly the sole choice. Hammer away at the fuzzy yellow ball on Har-Tru tennis courts. Organize a pickleball game on one of four courts.
Shoot hoops at the outdoor basketball court. Soak up the sun alongside the zero-entry swimming pool or turn your daily laps in the heated lap pool. Bowl the bocce ball courts. Are you tired, yet? Relax and enjoy a cocktail at the poolside Cabana bar.
The golf rocks
As it should, with two 18-hole courses and one nine-hole layout. The Club De Bonmont and Prestwick courses are championship-caliber layouts renowned locally, regionally and throughout the state.
Along with the two clubhouses at Club De Bonmont and Prestwick, you'll find full practice facilities, summer golf camps for kids and a nonstop calendar of tournaments and special events.
Once you become a Plantation Bay homeowner — after a low round and yummy dinner at one of the clubs — take your personal golf cart for a sunset spin along one of the innumerable hiking, biking and fitness trails.
The amenities rock
Plantation Bay boasts an amazing menu of them. To whet your appetite, consider a state-of-the-art fitness center, fitness classes and water aerobic classes in the zero-entry swimming pool. How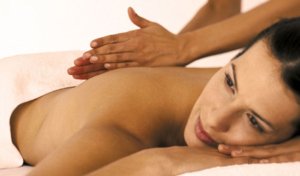 about golf and tennis leagues?
And a spa! Conveniently located at the fitness-center complex. With full services, including the prerequisite massage and manicures. Enough said, right?
Well, not quite. Add superlative dining and entertainment at the Club De Bonmont and Prestwick clubhouses. After all, you'll need to show off the results of your spa day.
You should go
You're already emailing or dialing us, aren't you? Below lies the skinny on what you can expect during a Discovery Tour to Plantation Bay.
First, it's a three-day, two-night visit. It costs $599 per couple (also plan for taxes, tips and discretionary spending) and you'll stay in one of Plantation Bay's private club villas.
The Discovery Tour is exactly that — your opportunity to discover the Plantation Bay lifestyle and amenities.
So, let's make the most of it. On your first day, you'll receive a complimentary community tour from one of our Plantation Bay experts. Plan on one free round of golf per person on the course of your choice. Use the fitness center, swimming pools and tennis courts as much as you like. Make spa appointments (some fees here; just be aware).
You'll have two $50 vouchers (excludes tax and gratuities) to sample the lunch and dinner cuisine at the Club De Bonmont or Prestwick dining rooms. Don't skip dessert.
Definitely don't skip chatting up and meeting Plantation Bay residents. They're full of insider tips, and can fill you in further on how pleasant life can be in our corner of Ormond Beach.
The fine-print particulars
For all you list-makers (we like lists, too):
Check in between 10 a.m. and 2 p.m. Check out by noon.
Seven day advance to cancel with no penalty.
Sorry, we can not accommodate your pets, but we can refer a kennel to you for the courtesy of our guests.
No smoking allowed in the villas/condominiums.
If you're really smitten or would like to stay a few extra days, it's usually not a problem as long as accommodations are available. Just remember to ask as early as you can.
See a sales associate for additional details!
We hope you enjoy your visit to Plantation Bay. We don't think you'll call moving vans while enjoying your Discovery Tour, but it wouldn't surprise us!