Plantation Bay Golf and Country Club has made an exciting addition to its staff by hiring Holton Freeman as its new Director of Instruction.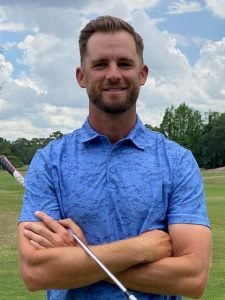 Freeman is a highly respected golf instructor with years of experience and a successful track record of training high-profile LPGA Tour and College Golf clients. His passion for teaching the game of golf to players of all skill levels is evident and will be instrumental in helping members and guests improve their game and achieve their goals.
As Director of Instruction, Freeman will be responsible for overseeing all golf instruction programs at the club. He will work closely with the members and guests, assessing their current skill levels and developing personalized training programs to help them achieve their desired results.
Freeman's expertise and dedication to the sport make him an excellent addition to the Plantation Bay team, and his positive impact on the members' golf experiences is eagerly anticipated.
With Freeman's guidance, Plantation Bay Golf and Country Club will continue to be a premier destination for golf enthusiasts of all levels. The club's commitment to providing exceptional golf instruction programs is further solidified with the addition of Freeman to its staff.
About Plantation Bay's Golf Instructional Center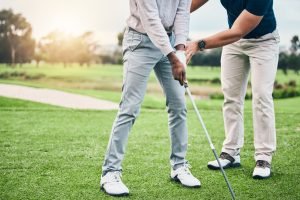 Since its opening in early 2018, the Plantation Bay Golf Instructional Center has been a hit among members. Golfers of all skill levels can enjoy personalized instruction to help improve their game.
The center takes pride in providing state-of-the-art technology such as Trackman, Boditrack, K-Motion 3d, and V1 High Speed Video to enhance the learning experience. The overall goal of the center is to keep members engaged and playing better golf.
Call the Golf Shop today at (386) 437-4844 for more information or to set up your lesson.