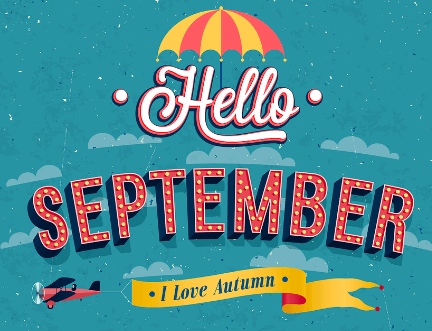 Many people consider Labor Day Weekend to be the official close of summer, but the end of summer is just the beginning of the rest of the year at Plantation Bay.
In addition to all of the great social events and dinner specials that members are accustomed to seeing every month, September also brings a fresh start for many of our golf and tennis leagues.
Here are some of the great activities and events that you will definitely want to mark on your calendars for this month:
Social Events
Saturday, September 6 will be another fun-filled Bingo Night at Club de Bonmont! Dinner will be served from a buffet at 5:00 pm and will then be followed by a bingo game that will last until about 9:00 pm. Dress is casual for this event, and you can call ahead to make reservations.
The following Saturday will be another installment of Dinner & Karaoke at Club de Bonmont with the incredibly fun DJ Mondo. There will be a dinner served from an a la carte menu followed by karaoke performances from many of our friends and family! This is also a casual attire event.
Saturday, September 27 will be the September Birthday Night Dinner at Club de Bonmont. Dinner will start with a Caesar Salad, followed by Herb Encrusted Beef Tenderloin with Wild Mushroom Ragout & Boursin Cheese and Pan Seared Scallops with a Blood Orange Beurre' Blanc. Dinner attire will be required for this event with jackets optional.
Sports & Recreation
The golf season really kicks into full swing in the month of September. The action will kick off on Thursday, September 4 when the Plantation Bay Niners open their season at Club de Bonmont. Two weeks later, on Thursday, September 18, the Twilight Golf League will have its final event of the year.
The golf action will really be heating up towards the end of September with the Prestwick Men's Golf Association hosting their Ryder Cup from September 22-24. The Club de Bonmont Women's Golf Association will follow that up on September 25 with their Opening Day event.
On Friday, September 26, the Flagler County Education Foundation will be hosting a Golf Tournament and Dinner. Registration for the event will be at 10:30 am and the shotgun start will follow at 12:00 pm. You can find more information about this event in the pro shops.
If you have signed up to participate in the Greater Volusia Tennis League this year, their season opener will be on Monday, September 8 at 9:30 am. They will also be hosting a Welcome Back Round Robin from 9:00 am to 11:00 am on Saturday, September 13.
Dinner Specials
With all of the summer maintenance behind us, both Club de Bonmont and Prestwick will fall back into their normal clubhouse routines for the month of September.
Club de Bonmont will be hosting its usual Tuesday Night Dinner Specials, which will kick off the month on September 2 with Family Favorites. That will be followed with Prime Rib Night on September 9, Fish N Chips on September 16, Turkey Tuesday on September 23, and Southwest Buffet Night on September 30.
The Prestwick Clubhouse will be hosting its regular Shrimp Dinner Special and a la carte menu on every Friday in September.
The end of summer and the start of September represents a time to get back into our normal routines. It is also a great time to join one of the many golf and tennis leagues that are starting up in the coming month. Looking ahead, the month of October will be jam-packed with great events like Biketoberfest, and Oktoberfest Birthday Night, and even a Halloween Dance!