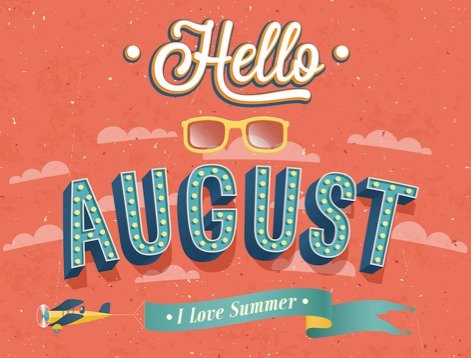 As the month of August approaches, we are all faced with the reality that another summer is winding down. In many parts of the country, this means that it's time to soak up as much sun as possible before the fall and winter months bring colder temperatures and indoor activities.
While the winter months are certainly nothing to fear here in Florida, the number of exceptionally hot days beside the pool are still numbered. However, the end of summer also brings the promise of new golf and tennis seasons, so there are still plenty of great activities to look forward to!
Here are some of the fun and exciting activities you can participate in around Plantation Bay this month:
Social Events
The first social event of August will be Dinner & Bingo on Saturday, August 9 from 5:00 pm to 9:00 pm at Club de Bonmont. Bingo will be followed by another evening of Dinner & Karaoke with DJ Mondo on Saturday, August 16 at Club de Bonmont. Both of these events will require reservations and casual dinner attire.
On Sunday, August 23, Club de Bonmont will be celebrating everyone who has a summer birthday in June, July, or August. Dinner will feature your choice of Grilled Filet Mignon with Rich Tomato Mushroom with Gorgonzola Cheese and Red Wine Demi Glaze or Grilled Swordfish with a Tomato Mango Jam. Entertainment following dinner will be provided by Phil Farino. Reservations and dinner attire are requires for this event, but jackets are optional for gentlemen.
The biggest party of the summer will be the Summer Saturday Social and Labor Day Bash on Saturday, August 30 at Club de Bonmont. There will be casual dinner items starting at just $10, as well as plenty of drink specials and entertainment from Frank Braccia! This is the one social event of the summer that you won't want to miss!
Sports & Recreation
Because the Prestwick Course and Clubhouse will be closed for most of the month, the Twilight Golf Outings on Thursdays will switch back to Club de Bonmont in August.
As the Twilight Golf season is winding down, the Greater Volusia Tennis League is just about ready to get going for the year. If you are interested in participating in the league this year, rosters are due to be turned in by Wednesday, August 13.
If you are looking for live tennis action this month, the Plantation Bay Team Tennis Challenge will be held on Friday, August 15 from 9:00 am to 11:30 am.
Dinner Specials
With the Prestwick Clubhouse closed for the month, all of the dinner specials for August will also be held at Club de Bonmont.
The Tuesday Diner specials will kick off on August 5 with Family Favorites. Prime Rib Night will be August 12, which will be followed by Fish N Chips on August 19. The last Tuesday of the month will be Turkey Tuesday featuring a full turkey dinner.
In addition to the Tuesday dinner specials, Club de Bonmont will be having a Shrimp Dinner Special on every Friday in August. The $3.00 Margaritas & House Wine Special on Wednesday will also continue through the entire month of August!
With all of the social and recreational activities that are happening around the community, don't forget that these calm summer months are the ideal time to make use of the pool, fitness center, and spa.
Whether you are attending one of the planned activities or just lounging by the pool, make sure you get out and enjoy the rest of these hot summer days!