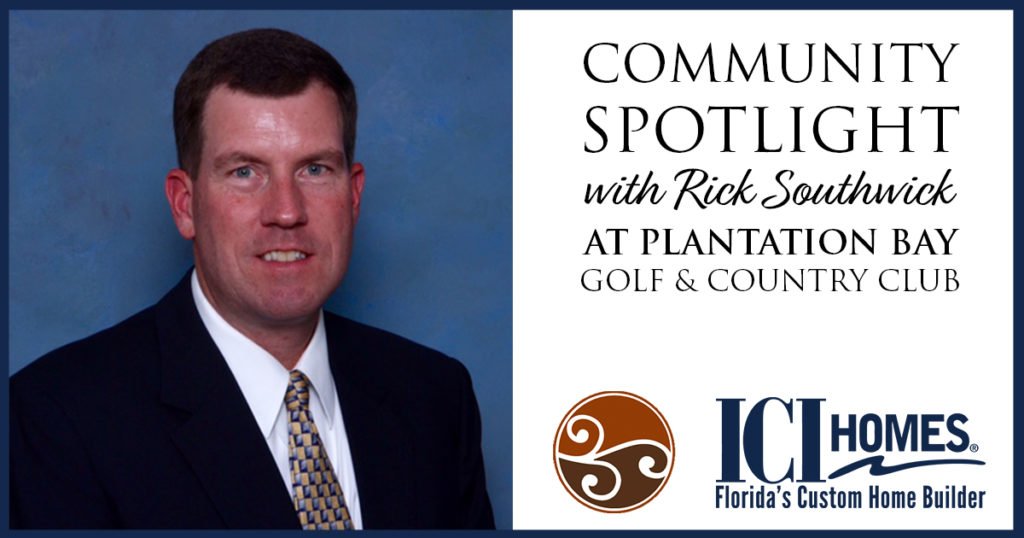 There might be no better way to sell new custom Florida homes than by living in the community where you make your living. That's the case for ICI Homes sales associate Richard Southwick (Rick for short), a proud resident of Plantation Bay Golf & Country Club in Ormond Beach. Rick Southwick enjoys living and working on the same turf.
"It's a great community," he says. "I don't have any desire to live anywhere else."
Plus, that back-of-the-hand knowledge is an advantage for prospective Plantation Bay customers.