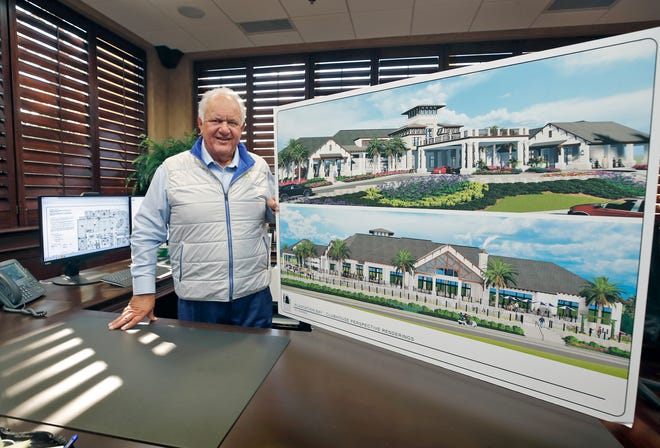 The Daytona Beach News-Journal recently interviewed Mori Hosseini, chairman and CEO of ICI Homes, about the new Clubhouse in Plantation Bay, of which construction is set to begin in February.
New Club de Bonmont is intended to be the crowning achievement for the community
"This is a one-of-a-kind clubhouse," said Hosseini. "I want to do this as a legacy for me. I want to leave it for our residents at Plantation Bay."
ICI Homes' planned three-story 40,500-square-foot Club de Bonmont clubhouse at Plantation Bay will be nearly three times the size of the existing 1980s-built clubhouse across the street that it will replace. The target opening date for the new clubhouse is early March 2023.
The amenities will include a new Plantation Grill restaurant that will offer both indoor and outdoor seating with exterior walls that can be opened on sunny days to provide an open-air experience. It will also have a new golf pro shop as well as two bars and rooms with walls that can be removed to create a larger contiguous space.
The full article is available online to News-Journal Subscribers here.