Moving to a thoughtfully designed community bursting with amenities is a good decision. Moving to a thoughtfully designed community with a full-service spa is an even better decision.
Yes, we're serious. One of our signature communities, Plantation Bay Golf and Country Club in Ormond Beach, Florida, offers a full-service spa at its wellness complex. Not a designated room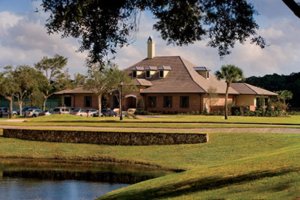 where traveling nail technicians set up shop each week for a few hours. But a destination where expert therapists and technicians are on duty at a facility built for them — and you!
The spa isn't the only amenity available at the wellness complex, either. Plantation Bay residents can enjoy an awesome pool pavilion and a state-of-the art fitness center on the same grounds.
Read for how to plan your Plantation Bay spa day.
First, move here
You'll want to after investigating the convenient Central Florida location minutes away from Interstate 95 and uncrowded Atlantic Ocean beaches — plus all the fun things to do in your own backyard.
Plantation Bay is a 3,600-acre master-planned development that will leave much of its acreage untouched, in preserve form. It's a short drive to Daytona Beach, St. Augustine and Central Florida's world-renowned tourist attractions. Some of those aforementioned beaches, shopping spots and entertainment options are tucked right around the corner from Plantation Bay. Others are a mere, quick trip to a neighboring metro area.
Three golf courses with 45 existing holes lend additional diversion and beauty to an already gorgeous site. Think coastal forests, ponds and hammocks.
Then there are 10 tennis courts, two massive pools, pickelball, bocci ball and basketball courts…
But the spa is the star
Plantation Bay's on-site spa caters to men and women and offers a full-service menu. Scroll through the facials, peels, massages and massage therapy, waxing, pedicures and manicures and pick your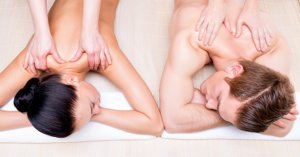 favorites. Double up if you like. Spend the day with us.
The spa's featured skin-care products hit all the good-for-you-and-good-for-the-environment notes. Waterless manicures and pedicures — safer techniques — are available and are administered via private treatments.
If you yanked your back while on Plantation Bay's golf courses or tennis courts, or perhaps got too adventurous in the fitness center's weight room, a therapeutic or deep-tissue massage might be the perfect antidote.
Spa convenience stars too
We can't overstate it: the convenience of a full-service spa located steps away from a full-service fitness center AND a full-service pool pavilion, can't be beat.
Where else can you lounge in a seasonally heated lap pool or zero-entry freeform pool, schedule a personal training session or water aerobics class, then duck into the spa for a manicure?
Here's the best part: jump on your bicycle or golf cart for the quick jaunt from your Plantation Bay home to the spa.
No more piling in the car and rushing to make your facial (although do be as prompt for your Plantation Bay spa appointments as you would for those at another facility, and heed the cancellation policy. That's because our spa services are in demand).
Sold!
Ready to live the spa lifestyle at Plantation Bay? ICI Homes is ready to make it so. Begin here.