Looking for a different local excursion for yourself, or perhaps to entertain visiting family and friends? Plantation Bay Golf & Country Club residents have the place. Their hometown of Ormond Beach offers easy reach of beaches, historic St. Augustine, renowned Orlando attractions and all the activities and destinations available in the greater Daytona Beach area.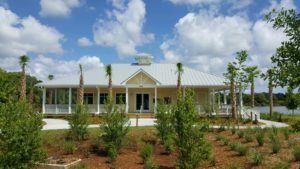 But today, we're going to talk about the Environmental Discovery Center that's only 15 minutes from Plantation Bay. The Ormond Beach Environmental Discovery Center is a hidden jewel for good reasons and our guess is not many people know about it.
Ormond Beach, which sits north of Daytona Beach, is a quintessential Florida beach town stocked with motorsports history, local eateries and plenty of outdoor recreation spaces. It also has beautiful municipal parks and one park — Central Park — is home to the Environmental Discovery Center.
Read on for an excursion-worthy peek at this hidden-jewel destination in Ormond Beach.
What it is
The Center is located at 601 Division Street in Central Park — approximately 11 miles southeast of Plantation Bay. You can't miss the cheery yellow building with the shiny metal roof. It's surrounded by generous decking that overlooks a lake on one side.
The 2,000-square-foot Environmental Discovery Center houses exhibits that tell the story of east central Florida's coastal area just outside its doors. A large fish tank houses an aquarium of local species. Other exhibits focus on more flora and fauna, and the volunteers that staff the Center also use artifacts to introduce visitors to birds and other animals.
Outside on the decking, binoculars help visitors monitor the comings and goings of raptors, waterbirds and other fowl near the neighboring Central Park lake. A personal watercraft launch is nearby for visitors to arrive via canoes and kayaks, or to put in for a paddle around Central Park's waterways.
Among other activities, the Environmental Discovery Center also hosts events, summer camps and visits from organizations that rehab injured wildlife.
A nice surprise
Perhaps the Center's most unusual exhibit is its honeybee hive. If you're exploring outside the Center you might hear a busy bee hum past you.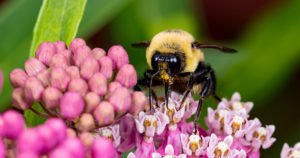 It's likely destined for the Center's hive, which has been in place since the complex opened in May 2016.
Bees enter the hive from outside the building, while their home is encased on all sides by thick, clear glass inside the Environmental Discovery Center. Visitors can safely watch how a real honeybee hive operates — yes, it's amazing — while members of the Beekeepers of Volusia County regularly monitor it and spend time with Center guests explaining the importance of honeybees and native Florida bees for pollination purposes.
And don't overlook Central Park, whose 149 acres actually encompasses four parks, with all the outdoor recreational resources visitors might expect, yet right in the heart of Ormond Beach.
Ready for your Plantation Bay lifestyle? Talk to ICI Homes here.