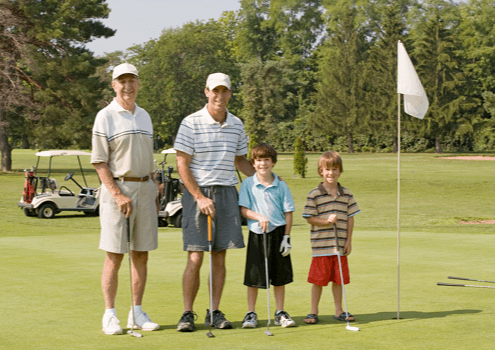 One of the most common questions our salespeople get is:
"Are there any rules regarding what age you must be to live in Plantation Bay or restrictions on how often kids and grandkids can visit and stay?"
And the short answer is "NO". Plantation Bay is not an age-restricted community.
While our community and amenities attract retirees from all over the country, anyone…no matter their age..can live here and enjoy everything Plantation Bay has to offer.
In fact, because Plantation Bay "looks" like an active adult community but doesn't place any restriction on age, we get new residents all the time from age restricted communities like The Villages who have decided that the limits those types of communities place on how long or how often their kids and grandkids could visit were too constricting for them.
In our minds, Plantation Bay offers the best of both worlds: A Florida community with world-class golf and amenities, but no restrictions on who can enjoy them.
Sound like the kind of community you're looking for? Request a full brochure today.