Many of us move to amenity-filled communities so that our households can enjoy a variety of residential benefits. Even if your household is only one person!
It's a smart move no matter how many folks camp under your roof. A community with amenities provides you and yours with near-instant entertainment, social calendars and fitness options, all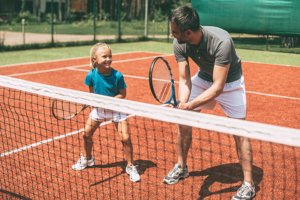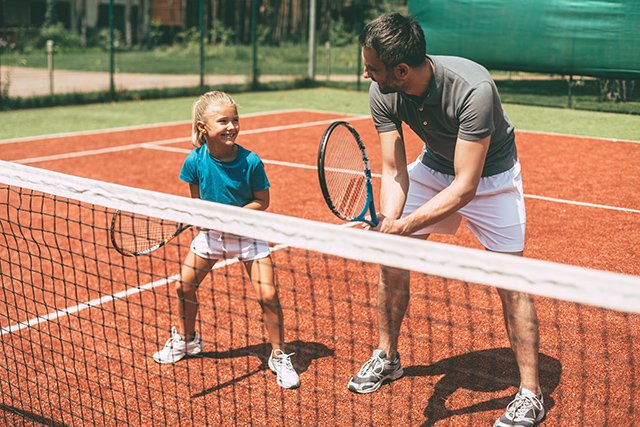 within your neighborhood's plat lines.
At Plantation Bay Golf and Country Club in Ormond Beach, Florida, you'll enjoy a smorgasbord of options. The best part? Nearly all are family-friendly, which means your entire crew can swim, hike, golf, ride bicycles, shoot baskets or play tennis. And that's only a sample!
Read on for all the family fun available at Plantation Bay.
For the kids
No matter their ages, younger family members have no shortage of diversions here. A playground will captivate the little ones for hours. Swimming pools are natural draws for toddlers in swimmies or teenagers playing Marco Polo.
Plantation Bay's annual junior tennis and golf camps emphasize the fun of learning sports. Held in June and July, they introduce youngsters to the sports, or help those already swinging clubs and racquets to hone their skills.
The tennis camp is for kids ages 6 through 12. Grouped by age and ability, campers take daily instruction from Plantation Bay's tennis staff. Particularly important are fundamentals, good form, sportsmanship and fun. Campers also get to cool off in the pool.
The junior golf camps are for ages 7-16 and feature similar attention to detail, instruction and fun, all under the careful administration of Plantation Bay's golf staff.
Of course, if adults want to let loose on the playground slides and swings, feel free to be 8 years old again!
For the adults
Looking for adult activities to supplement your family's Plantation Bay experience? Two golf clubhouses offer dinning and social options galore.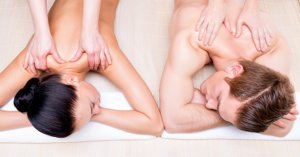 The fitness center will keep you active and sweating. Choose between cardio and weight areas, or sign up for a class in the adjacent exercise studio. Personal training sessions also are available.
Plantation Bay even offers a full-service spa, which is located in the fitness-center complex. The menu incorporates all your favorites — massages, facials, manicures and pedicures — and much more. Hint: schedule in advance.
The newest adult amenity at Plantation Bay is a pool cabana bar in the fitness center complex. Coupled with a heated lap pool and the zero-entry, free-form swimming pool, your lazy adult afternoons will be spoken for.
For everybody
Part of the fun of living in Plantation Bay is that our residents are a diverse group, from families, singles, and retirees, to busy careerists on the go who kick back when they're home.
That means community-wide fun when large events happen at Plantation Bay's amenity hot spots. The pool is party central, hosting family fun days (with hula hoops and poolside grilling), and "Dive-In" movies on summer Friday nights.
Want everybody involved in the same activity? Go cycling, running, hiking and walking on the community trails. If you own a golf cart, load up the gang for a sunset cruise around your Plantation Bay neighborhood.
Ready to plan your Plantation Bay family fun? ICI Homes is waiting. Talk to us here.