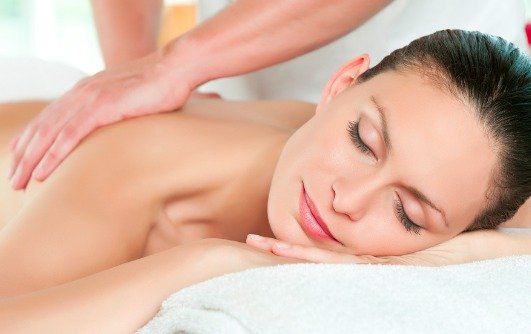 Residents of Plantation Bay are known to enjoy the finer things in life.
In order to better serve those that are looking to pamper themselves, there is a day spa located right inside the community fitness center.
The Spa is open from Monday to Saturday by appointment, and those appointments can be made with as little as 24 hours notice.
The Spa gives residents the opportunity to treat themselves to facials, massages, peels, manicures, pedicures, and professional waxing services. Each of these services are available to members at extremely reasonable price points.
You can also feel free to bring along your non-member friends as well, but there is a guest fee that will apply to non-members.
Let's take a closer look at some of the great options you will find for pampering yourself at The Spa at Plantation Bay:
Skin Renewal Therapies
Most of the skin renewal therapies offered at The Spa are built around the Classic European Facial, which is a sixty-minute service.
The Plantation Bay Signature Facial is a step up from the Classic European Facial because it includes an enzyme peel.
The next step up is the Plantation Bay Quick Fix Facial, which is an 80-minute service that includes the enzyme peel as well as a Vitamin C brightening masque.
If you are looking for a more specific type of facial, The Spa also offers Acneic Skin Treatment Facials, Age-Resist Treatment Facials, Sensitive Skin Treatment Facials, and Deep Cleansing Exfoliation Facials.
There is also a 60 minute Classic European Back Treatment available.
Massage Therapy
While facials are a great way to energize your skin, when it comes to relaxing, nothing is better than a great massage!
The Spa at Plantation Bay offers Classic Swedish Massage options of 30, 60, or 90 minutes. These are for basic massages that utilize smooth, gliding strokes.
If you are looking for a Deep-Tissue Massage, The Spa can handle that as well.
They offer a 60 minute Deep-Tissue Massage that uses slower strokes with deeper pressure and more friction.
There is also an Aromatherapy Massage that implements essential oils chosen specifically for your own health and wellness needs.
Nail Services
The Spa also offers manicures and pedicures, as well as a mani-pedi combo option. Both the manicures and pedicures are done using a waterless process that uses a sanitizing cleanser instead of water.
The procedure includes specialty creams to soften the skin, nail shaping, cuticle conditioning, massage, moisturizing, and nail polish.
Both manicures and pedicures take about 60 minutes, so you will want to allow 120 minutes for the combo package.
Waxing Services
While you may not want to include a waxing session in your day of pampering, it is good to know that the spa does offer a full package of waxing services at very reasonable prices.
Having your waxing expert located right in the fitness center is just one more convenience that residents of Plantation Bay enjoy.
If you are interested in any of the services offered by The Spa at Plantation Bay, you can schedule an appointment or get more information by calling 386-236-4291.
If you are a new client, the spa asks that you plan to arrive 10 minutes early for your appointment to allow enough time to fill out the necessary paperwork.
Whether you decide to devote an entire day to pampering yourself or just need to run in for a quick massage, The Spa at Plantation Bay is prepared to serve you!