Looking for a new home in east central Florida? With full amenities and a fun, Florida lifestyle? You want Plantation Bay Golf & Country Club in Ormond Beach. It's one of ICI Homes' signature properties,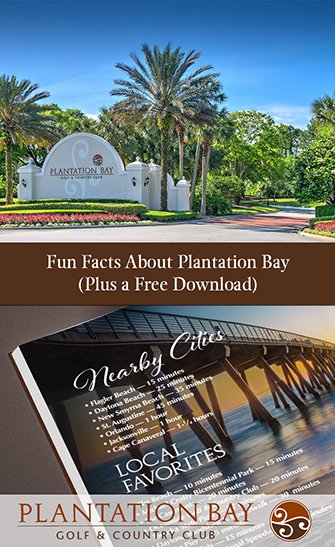 only 10 minutes from Atlantic beaches, and we'd love for you to join us.
In the interim, allow us to share some fun facts about Plantation Bay.
3,600 acres
That's how large Plantation Bay is — a good thing because more than half its acreage has yet to be developed. That means plenty of opportunities to become a future homeowner here.
Also, a considerable amount of the natural landscape will remain preserve-protected and undeveloped, ensuring the lovely backdrop of coastal forests, wetlands and waterways for generations to come.
Four membership options
Choose between a full membership (you get it all, including golf), a sports membership, a fitness membership or a clubhouse membership.
Each is tailored toward specific interests. For example, the clubhouse membership is great for folks who thrive on the social interaction and dining scenes at Club de Bonmont and the Prestwick clubhouses.
Zero obligation to purchase a membership
This is great news if you're unsure about participating, or just need to unpack and settle in your new community. Take your time. Make new friends. Get to know your neighbors.
Once you do, you and your household may discover a Plantation Bay membership is just right.
Even if you decide not to opt for one, they're there if you change your mind. Plus, you live in a beautiful, convenient and friendly community.
Three golf courses
If you'd like to golf where you live, Plantation Bay is the obvious choice.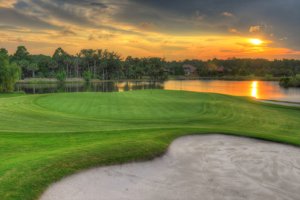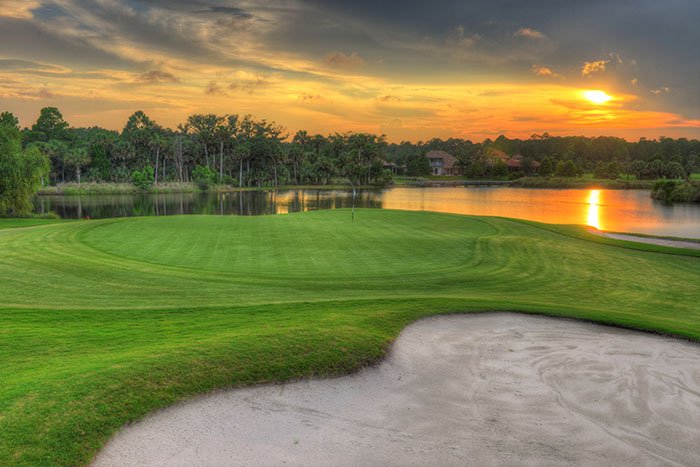 No other master-planned community in east central Florida serves up this breadth or variety.
The Club de Bonmont and Prestwick courses are 18-hole challenges. The nine-hole Westlake course offers another experience.
A full pro staff, instructional center, practice ranges and clubhouse scenes, complete Plantation Bay's golfing immersion.
Two clubhouses and swimming pools
Only one of each won't do in Plantation Bay, where resident amenities trend toward multiple choices rather than singular, stuck-with-it offerings.
New residents will also find a fitness center and full-service spa at the Wellness Center, which anchors the pool pavilion and cabana bar.
Innumerable fountains
Plantation Bay's plentiful water features create beauty and a haven for wildlife and people.
They also create occasional frustration for golfers, which doesn't lessen their appeal.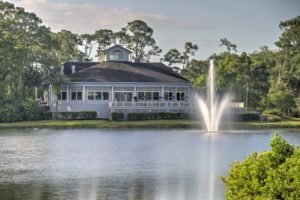 Ponds and lakes are a Plantation Bay signature, and many are punctuated by soothing, sparkling fountains.
Of course, now someone should count the fountains. Someone probably has. Let us know on our social channels if you have.
Free download
We have a doozy of a helpful freebie for you. Click here for our 70-page Storybook that tells you everything about Plantation Bay.
You're welcome!
Ready for your Plantation Bay lifestyle? Talk to us here.