As one of east central Florida's top master-planned communities,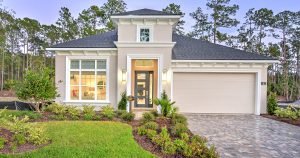 Plantation Bay Golf & Country Club has been opening new neighborhoods and offering the region's best resident amenities for a while now.
That longevity could prompt potential future residents to wonder when Plantation Bay will achieve closeout. The answer? No time soon!
Plantation Bay has many new custom Florida homes to construct, so don't worry that one might not be available for you and your household. The community remains an ICI Homes signature property and continues to grow, rather than fill up, as time goes on.
That's because Plantation Bay's 3,600 acres are hardly chock-full. Large swathes of conservation land provide scenic buffers and wildlife habitats among existing and future homes, so don't fret. In fact, it's a great time to start your search for a new custom Florida home.
Here's why there's still plenty of room for you at Plantation Bay.
Size speaks volumes
Did we mention Plantation Bay is big?
It must be to accommodate three golf courses totaling 45 holes, two full-service clubhouses with social and dining calendars,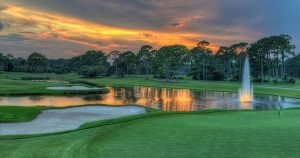 a golf instruction center, and a Wellness Center that contains a full-service spa and fitness center and is surrounded by two resort-style swimming pools, a cabana bar, and multiple tennis, basketball, and pickleball courts.
But, there's also miles of fitness paths and sidewalks perfect for walking, running, strolling and cycling, multiple neighborhood parks, a playground, and green spaces punctuated by spiraling fountains and restful benches.
All of this to say that Plantation Bay's enormity is a good thing. It allows for planned, thoughtful development one new phase and neighborhood at a time.
What's the latest
Plantation Bay's latest phase opened in the second half of 2022. Continue to check ICI Homes' website, social channels and Plantation Bay's website for the latest updates and future openings.
Also expanding future residents' options is The Reserve at Plantation Bay, a secluded, gated neighborhood across the street from Plantation Bay's main entrance. The Reserve opened in 2022 and offers building opportunities on lots surrounded by coastal, forested landscapes and ponds. Residents here also can enjoy Plantation Bay amenities.
Another plus of Plantation Bay's size is that each new neighborhood has a look and feel all its own. Depending on a new neighborhood's design, lots range from 50-, 60-, 70- and 80-feet in size to 125-foot estate lots.
Townhomes are a popular fixture too, tucked into new Plantation Bay neighborhoods and offering a maintenance-free, lock-up-and-go lifestyle ideal for singles and couples, first-time homeowners, retirees and active adults.
One thing generating a ton of excitement throughout the community is ongoing construction of the new Club de Bonmont clubhouse. It's slated for a spring 2023 opening and will contain all the space, access and beauty that residents expect in such a state-of-the-art facility.
Ready for your Plantation Bay lifestyle? Talk to ICI Homes here.