Living at Plantation Bay Golf & Country Club puts you in the heart of all happenings in the community's hometown of Ormond Beach. This east central Florida beach town is in the northern part of the greater Daytona Beach area. It's filled with beautiful beaches, yummy eateries, and lively arts scene, as well as some major history.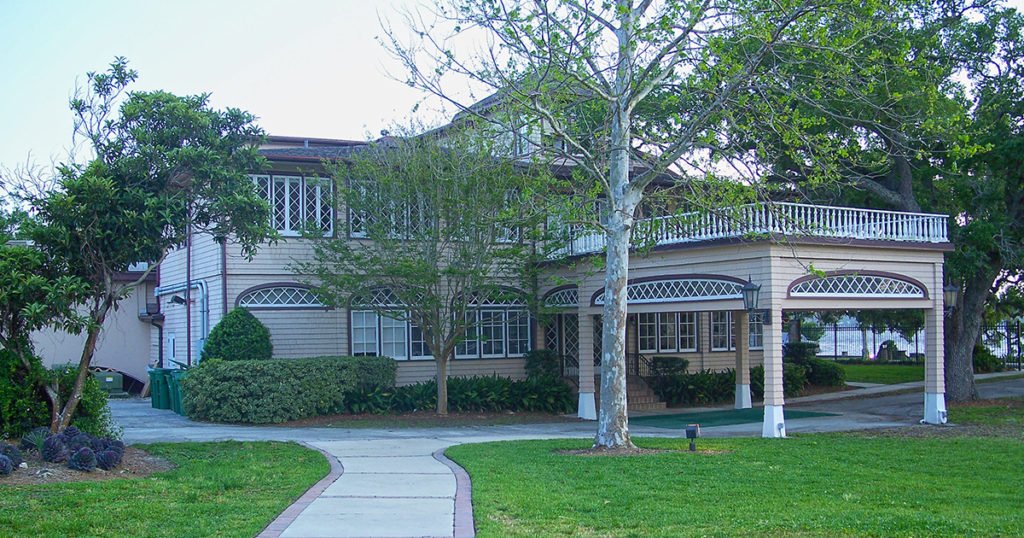 Historical markers are plentiful in Ormond Beach, designating the importance of contributions from ancient native peoples, colonial settlements, 18th- and 19th-century plantations, and the dawn of Florida's tourism industry at the turn of the 20th century. Long story short, this part of Florida has witnessed noteworthy events and people throughout the ages. One of those historical personages — John D. Rockefeller, a Gilded Age titan of American industry — left an enduring legacy in downtown Ormond Beach. It's called The Casements, and it was Rockefeller's winter home for more than 20 years.
Today, his retreat is the city of Ormond Beach's cultural center. There you'll find community events, art exhibits, meeting space and a historic structure to be appreciated.
Here's more on Ormond Beach's Gilded Age gift.
First, some history
The Casements was built for a local minister in 1913. Rockefeller bought it in 1918 and spent his winters there until his death, at age 97, in 1938. Per local lore, he enjoyed snowbird activities like golf, that many Plantation Bay residents can identify with thanks to their own 45 holes and three courses.
Rockefeller also hosted Christmas parties at The Casements. Other Gilded Age luminaries such as Harvey Firestone, Henry Ford and Thomas Edison famously attended those parties.
After Rockefeller's death, The Casements fulfilled other functions. Eventually, the building ceased to be used. It sat neglected and dilapidated for many years until 1973. It was then placed on the National Register of Historic Places. The city of Ormond Beach purchased it soon after in 1974.
The house was then rehabbed and restored, and the Casements Guild was founded in 1979. Members now serve as docents who greet daily visitors and lead tours. Volunteer opportunities are available. So, check with those folks if you're interested.
What you'll see today
In a nod to the house's most famous resident, The Casements Guild hosts a Rockefeller-esque holiday party each December — a community-favorite event. The Casements also hosts a variety of classes (cooking, anyone?) and events such as parades and movies.
Don't miss the bright, beautiful stained glass panels over The Casements' atrium, and the intricate exterior casement windows that give Rockefeller's house its name.
Go appreciate the gardens
The gardens are tucked between The Casements and the Atlantic Intracoastal Waterway. Five acres of waterfront beauty encompass big green spaces, flower beds, walking paths and benches.
The Rockefeller Gardens Park and The Casements are located at 26 and 25 Riverside Drive, respectively, east of the Granada Boulevard bridge.
Ready for your Plantation Bay lifestyle? Talk to us here.