When one of your community draws is 45 holes of golf, you're sure to attract new homeowners who swing the clubs or intend to learn how.
That's the beauty of Plantation Bay Golf and Country Club in Ormond Beach, Florida. The 3,600-acre development was planned and executed with active lifestyles in mind, and building or buying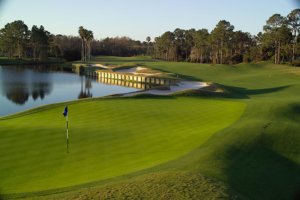 a new custom home here puts endless recreational options on your doorstep.
When it comes to golf, however, you won't do better with a Central Florida residence than at Plantation Bay. Two full courses and a nine-hole layout, plus two golf clubhouses, are the reasons so many duffers, chippers and competitors migrate here.
And guess what? Plantation Bay's golf game caters to all ages, from kids picking up their first clubs to retirees honing their handicaps. There's something here for everyone who wants to chase the little white ball.
We'll explain.
Adult tournaments and league play
Are you a golfer who thrives on competition? Is camaraderie as important as your score? Then you'll want to check out Plantation Bay's busy schedule of tournaments and leagues.
You'll find the usual member-member and member-guests tournaments, plus fall and spring seasonal play via men's and women's leagues that active in the overall Plantation Bay Golf Association, and those associated with the Club de Bonmont and Prestwick courses.
During the summer months, golfers often gather at Plantation Bay's three courses on designated mornings, to have fun and keep their games sharp.
For kids only: summer youth camps
If your family includes children who'd like to learn to golf, or already have some rounds under their belts, Plantation Bay's summer youth camps are the perfect solutions. Not only do these camps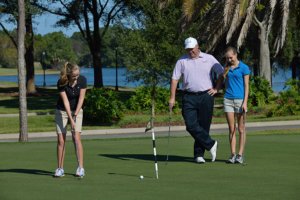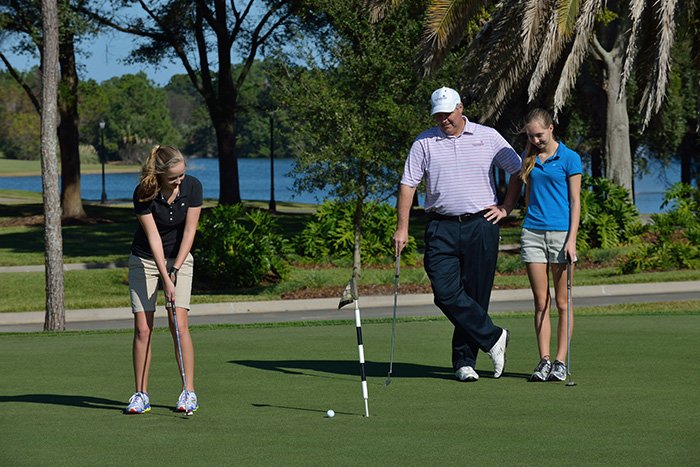 serve as an ideal introduction to the game, they're long on having fun and fostering sportsmanship and friendships — all core benefits of enjoying a lifelong sport.
The summer golf camps are for kids ages 7-16. They take place in June and July and are week-long sessions where kids are grouped according to age and ability, and receive instruction from Plantation Bay's golf staff. Fundamentals and good form are emphasized.
The reward? Daily cool-offs in Plantation Bay's pool complex.
Practice makes perfect for everyone
If you and your family members simply want to sharpen your golf games, Plantation Bay's courses include more than the mere playing surfaces.
At the Club de Bonmont course, you'll find an 8,000-square-foot putting area, a professional-grade, short-game area with elevation changes and a full driving range.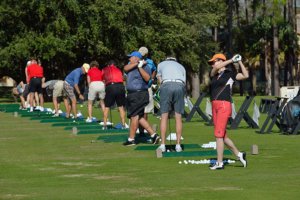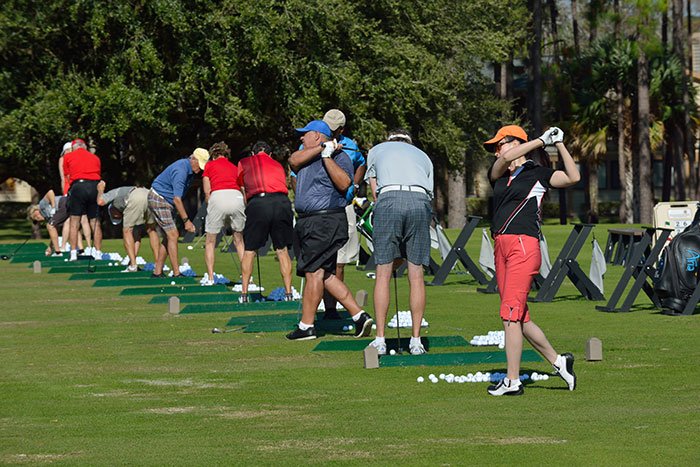 The Prestwick course offers one of the few aqua ranges along Central Florida's Atlantic coast. It helps you learn how to carry water hazards before you face that predicament during stroke play.
Both an LPGA and PGA professional are on Plantation Bay's golf staff. Aside from running the golf program with all of its leagues, clinics, tournaments and other duties, they're also available for half-hour and hour-long instruction.
Don't forget the pro shop! You'll want the latest Plantation Bay-logo-ed gear.
Ready for the golfing lifestyle at Plantation Bay? ICI Homes is ready to help. Talk to us here.