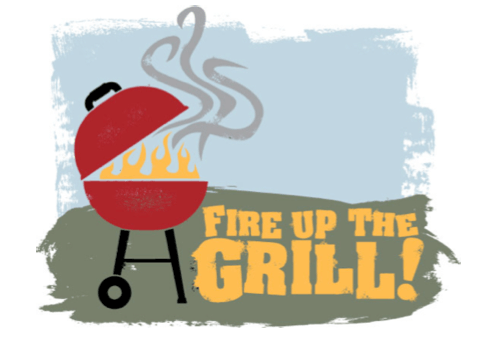 The fantastic weather in Florida makes it possible to have a great BBQ year-round, but there is still something about the late-spring through summer months that seems to make that idea even more appealing. Holidays like Memorial Day and the Fourth of July practically beg you to break out the grill, and many residents of Plantation Bay have formed the habit of hosting friends and family for BBQ's every weekend.
Whether you are trying to host a one-time-only summer BBQ, a holiday get-together, or a block-party with your neighbors as Plantation Bay residents are known to do, the most important aspect of any great summer BBQ is using the best quality ingredients and cooking them to perfection. Lucky for us, there are quite a few places near Plantation Bay that specialize in ensuring your next BBQ is the best it can be.
Ray's Quality Meats
Located on US 1 about 10 minutes south of Plantation Bay in Ormond Beach, Ray's Quality Meats is housed inside a deceptively simple looking building. However, you won't miss their large red sign!
Ray's has been around since 1971 and sells a wide variety of the very best beef, pork, and poultry in the area. They offer more than a half dozen different varieties of fresh sausage, and they also sell smoked ribs, chicken, and pork roasts.
One of the unique things that they do is offer packages of meat that are perfect for BBQ parties and picnics. These packages can include chicken breasts, burgers, sausage, ribs, pork chops, and steaks in quite a few different combinations and sizes. This is great for offering your guests a wide variety for a reasonable cost.
If you are in need of side dishes, Ray's also sells a selection of cold salads and deli platters. If you would like them to do all of the work for you, Ray's offers a catering menu available for pickup or delivery. They will also put together an on-site catering package for you if you would like their staff to BBQ right at your picnic!
The Daytona Pig Stand
If you're looking for someone to handle all of the cooking for you, The Daytona Pig Stand is a great option. Located on US 1 just off of I-95, you will probably recognize The Pig Stand as the place with the 53-foot tanker that looks like a smoker. Surprisingly, that tanker isn't just dressed up for looks, it is a fully functional kitchen that The Pig Stand uses for catering large events.
The Daytona Pig Stand is popular for their pulled pork, ribs, and brisket. They also serve fantastic sides like mac and cheese topped with Brunswick stew, Diane's famous collard greens, and their fantastic BBQ baked beans.
Dustin's BBQ
Another great catering option for your summer BBQ is Dustin's BBQ, which is located on Granada Boulevard right in Ormond Beach. Since they opened in 1991, Dustin's has been on a mission to serve the very best in southern BBQ. They have since grown to a total of five restaurants that serve a wide variety of great BBQ items.
Whether you are planning a small picnic with friends or a large wedding, Dustin's has catering specialists on staff to help with every detail of your event. Everything from their standard menu is available as a catering item, and they are famous for their impressive presentation with catering items.
The summer holidays are quickly approaching, which means that BBQ picnics are going to be on everyone's mind. The key to having a great summer BBQ is combining great food with great friends and great weather. Whether you are looking to cook your own BBQ, or let someone else handle the job for you, there are plenty of great options within minutes of Plantation Bay that will make your picnic the summer BBQ that everyone is talking about!