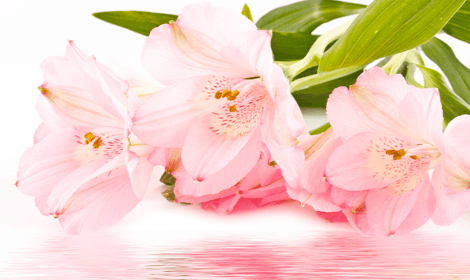 The month of May has arrived, and the warmer weather has come along with it. The season for cookouts, golf, and sunbathing is here! From Mother's Day to Memorial Day, the entire month is packed with activities for Plantation Bay residents.
Here are some of the big events that are already in the works for the month of May:
Mother's Day Brunch
The first, and arguably the biggest, event in May is Mother's Day. In order to properly celebrate mom, Club de Bonmont will be hosting a Mother's Day Brunch from 11:00 am to 1:00 pm on Sunday, May 11.
The buffet will include an Omelet Station, Eggs Benedict, Bacon, Sausage, Home Fries, Assorted Pastries, and Fresh Fruit on the breakfast side. There will also be Glazed Honey Baked Ham, Salmon En Croute, Chicken Breast, Vegetables, Scalloped Sweet Potatoes, and Desserts. All women will receive complimentary champagne or mimosas.
Reservations are required for the Mother's Day Brunch and the cost is $23 per person.
Karaoke Night
On Saturday, May 17, Club de Bonmont will be hosting another karaoke extravaganza with DJ Mondo! Everyone who attends will be able to order dinner from an a la carte menu. Following dinner, the fun will begin with all of our friends and neighbors taking turns belting out classic karaoke songs!
Golf & Tennis
As summer quickly approaches, the days are getting longer and longer. That means that the time for twilight golf is here! The Prestwick Course twilight golf league will be kicking off on Thursday, May 8 at 4:30 pm. Following that, the league will play a casual round every Thursday night. There is also a new casual menu available at the Prestwick Clubhouse.
If the mother in your life is a tennis player, she won't want to miss the Mother's Day Round Robin that is scheduled for Friday, May 9. This event will take place from 9:00 am to 11:00 am.
Tuesday Night Dinner Specials
The month of May will also feature another round of Tuesday Night Dinner Specials at Club de Bonmont. The special on Tuesday, May 6 will be Family Favorites. The following week, on Tuesday, May 13, the club will be serving Prime Rib Dinners. On Tuesday, May 20, the special will be Alaskan Snow Crab Legs. Tuesday, May 27 will conclude the weekly dinner specials with Turkey Tuesday.
Each of the Tuesday Night Dinner Specials will be served from 5:00 pm to 8:00 pm.
Memorial Day Bash
Club de Bonmont will close out the month of May in style with the Memorial Day Bash on Saturday, May 24 from 6:00 pm to 10:00 pm. This event will also serve to celebrate all of the May birthdays.
There will be a BBQ Buffet served on the club's back deck that will feature Bacon & Gorgonzola Potato Salad, Watermelon & Feta Salad, Fresh Green Beans in Beer Sauce, Corn on the Cob, New York Strip Steak, Raspberry Barbecued Pork Ribs, Rosemary Lemon Grilled Chicken Breast, Desserts, and Birthday Cake.
Following dinner will be entertainment by Phil Farino. Reservations will be required, and the dress code is casual but jeans will not be permitted.
As you can see, May is going to be a busy month here at Plantation Bay! You will want to make sure to keep all of these events in mind when planning your own picnics and BBQs!