One of the (many) advantages of living at Plantation Bay Golf & Country Club is its proximity to the Atlantic Ocean. Ormond Beach is a gorgeous, uncrowded beach that's only a few miles and minutes from Plantation Bay residents' front door. Which means every day can be a beach day.
We at ICI Homes hope that's the case for you!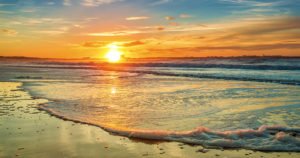 It might have played a role in selecting Plantation Bay for your new custom Florida home if you're a beach enthusiast. Even if you're not, Plantation Bay offers amazing resident amenities and optional memberships. It's one of our signature properties and one of the top master-planned communities in east central Florida.
But if the beach is your thing, Plantation Bay is your place. And if you're a new Florida resident with minimal beach experiences, it's easy to find your comfort zone.
Here are some helpful Ormond Beach safety tips for Plantation Bay residents.
How to get there
From Plantation Bay's main entrance, turn right on Old Dixie Highway and cross Interstate 95 (heading east). Turn left onto Walter Boardman Lane. Turn right on High Bridge Road (at a stop sign).
Throughout you'll traverse beautiful, historic coastal landscape over two-lane roads and several small bridges. Once you cross the Atlantic Intracoastal Waterway bridge, you'll see North Peninsula State Park's entrance on the left. Park there and walk to the park's beaches, or continue the several hundred feet to High Bridge Road's intersection with A1A, Florida's Atlantic coast highway.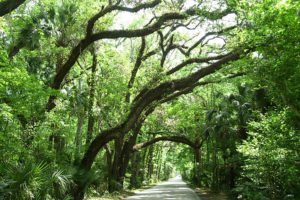 Turn left or right to scout out other public beach accesses.
Start with sunscreen
We love our Florida sunshine, but sunburn can happen quickly year-round here if you're not prepared. Who wants beach fun spoiled by sunburn?
A helpful rule of thumb is to be sunscreen-ready any time you're outdoors for an extended time. Pick your favorite brand with a high sun protection factor (SPF), reapply when the label advises, and always keep your sunscreen handy.
Hats and sunglasses are two more easy, important accessories for shade and sun protection. Also check out waterproof clothing with SPF built into the fabric. This is a good choice for folks who are uncomfortable with sunscreen, or outdoors on an everyday basis.
Pack smart
Whether you're spending the day at Ormond Beach, Plantation Bay's closest Atlantic beach, or headed out for a morning run at low tide, always take your phone and ID. It's a smart choice.
Planning hours of beaching? Pack a backpack cooler with snacks, drinks and lunch. Staying nourished and hydrated is important and so is rest. Invest in lightweight (and backpack-able) beach chairs and umbrellas.
Don't forget the beach toys. Surfboards, boogie boards, Frisbees and paddle games keep the action going in and out of the surf.
Plantation Bay's closest beaches also are close to parking areas like those at North Peninsula State Park. This makes it easy to tote supplies and quickly evade inclement weather.
Ready for your new Plantation Bay lifestyle? Talk to us here.