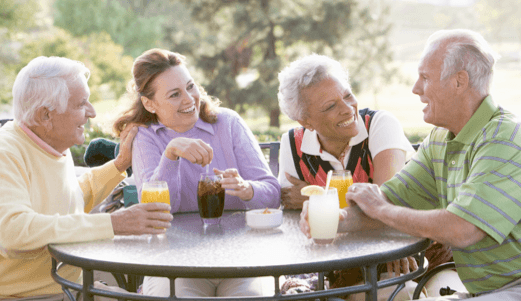 "You can choose your friends but you sho' can't choose your family" wrote Harper Lee in To Kill a Mockingbird.
But did you know that to some extent you can choose your neighbors?
It may sound hard to believe but 33% of new home sales in Plantation Bay are the result of a referral from a current resident.
If that stat doesn't speak volumes about how much Plantation Bay residents love their homes and their community, then I don't know what does.
But did you know that if you refer a friend, neighbor or colleague and they end up buying a new home from our sales team, you can also be rewarded for your efforts?
How cool is that?
As you learn below, it's pretty easy too.
Here's How It Works
The first step is to bring your "prospect" to the Plantation Bay Sales Center for their initial visit.
Or, you can "pre-register" them prospect by completing and submitting a registration form to the Plantation Bay Sales Center.
You can download the form here, but they're also available at the sales center, the fitness center, and other places throughout the community.
Even if your prospect has already visited the sales center, you've still got fourteen days from date of their first visit to submit a resident referral form and get credit.
You are protected by the referral registration for a period of three months.
If your referral results in a closed sale, we'll give you a free fitness membership for a year.
Already a member? No problem. We'll just apply $1,000 toward your annual membership dues.
Unfortunately referral prospects working with a broker/realtor do not qualify for resident rewards.
So if you know of someone who'd be perfect for Plantation Bay, fill out this form, bring them on by, and let our sales team make them feel right at home.