A golf course in your back yard accomplishes two things: it provides a lovely vista from your patio or porch, and the opportunity to play golf every day.
The everyday thing? Well, that depends on available time and your season of life. A golf-crazed early retiree might be out there every day. But, so will a golf-crazed teenager on summer break.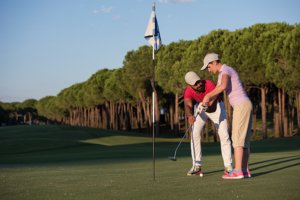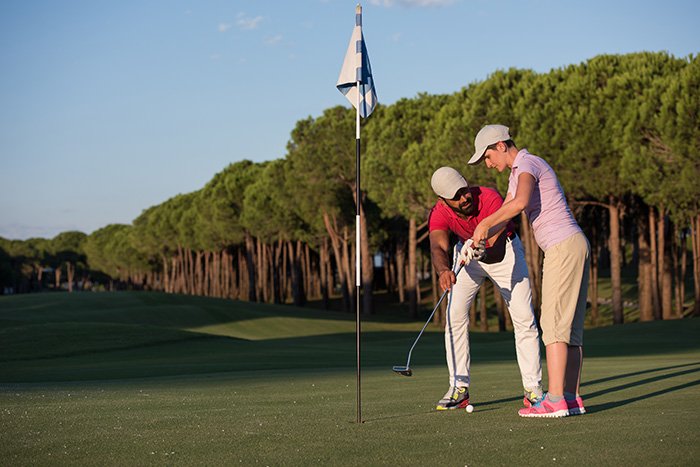 That's the game's beauty. It can be played at every age and stage of life, and when you have 45 championship-caliber holes to conquerer — not all at once, mind you — daily rounds won't get boring.
That's the real-life scenario at Plantation Bay Golf and Country Club in Ormond Beach, Florida, where you can play golf every day, yet not see the same hole twice for several days.
Read on to learn how you can enjoy Plantation Bay golf no matter your age or skill level.
Meet your new neighborhood
Plantation Bay is an exclusive gated community located only minutes from Atlantic Ocean beaches and convenient to all Central Florida attractions and cultural hot spots.
The 45 holes of golf are the calling card, but they're hardly the only option. You'll find 10 tennis courts, bocce ball, pickleball and basketball courts, a wellness center that incorporates a pool pavilion, fitness center and full-service spa, plus miles of walking and biking trails.
Much of Plantation Bay's acreage is held in preserve, so all those gorgeous sight lines you'll spot on its golf courses and around its lovely, varied neighborhoods, is yours to enjoy in perpetuity.
Meet your new golf courses
Let's break down those 45 holes!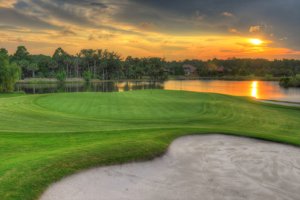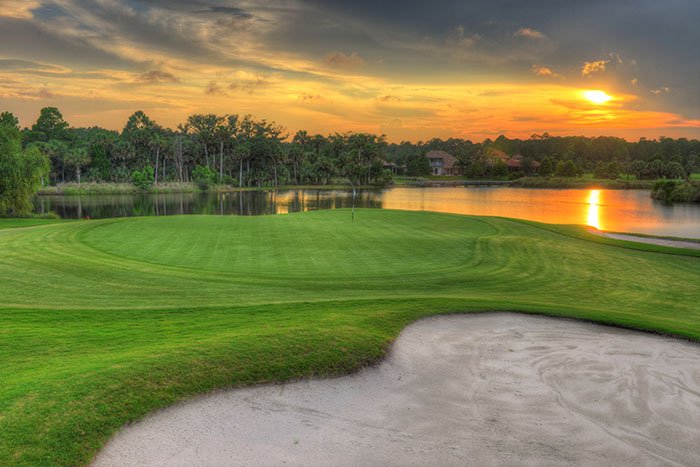 The Club de Bonmont course is a Steve Smyers design. Expect big vistas and to get up and down physically — no wimpy landscapes here. Players will find drama in their surroundings and in the demands the golf course makes on them.
The 18-hole Prestwick course and the nine-hole Westlake course are Lloyd Clifton designs and feature Plantation Bay's natural coastal forests and hammocks, and native Sunshine State foliage. The Club de Bonmont and Prestwick clubhouses are social and dining hubs for the golfing and at-large communities.
All three golf courses offer ponds, fountains and other scenic water hazards. Obviously, walk away if you spot an alligator!
All ages tee off at Plantation Bay
With two full courses and one nine-hole layout, you'd expect plenty of year-round golfing traffic and you'd be right. Men's and women's leagues play seasonal schedules and tournaments, and many members keep the golfing calendar going with weekly rounds during the summer.
Other Plantation Bay golfers keep the courses aerated by playing with family and friends. And young golfers can learn the sport and hone their skills during Plantation Bay's annual summer golf camps.
In June and July, golfers ages 7-16 have weekly opportunities to play and practice under the guidance of Plantation Bay's professional golf staff. Campers are grouped by age and ability, and learn to value sportsmanship and fun as much as short games, bunker play and putting tips.
Ready for your golfing life at Plantation Bay? ICI Homes can help. Talk to us here.