If tennis is your racquet, you'll love living at Plantation Bay Golf & Country Club.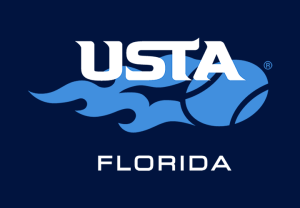 Its tennis center has been recognized with a 2022 Outstanding Facility Award from the United States Tennis Association — only two other Florida facilities earned this designation — and you'll understand why once you learn more, below.
As one of ICI Homes' signature properties, Plantation Bay's overall vibe is an important factor in its tennis center's success. This master-planned community in Ormond Beach boasts so many outstanding resident amenities that you'll never want for something to do when you take a break from the court.
Choose from 45 holes of golf, two clubhouses (with a new one in progress), social and dining scenes,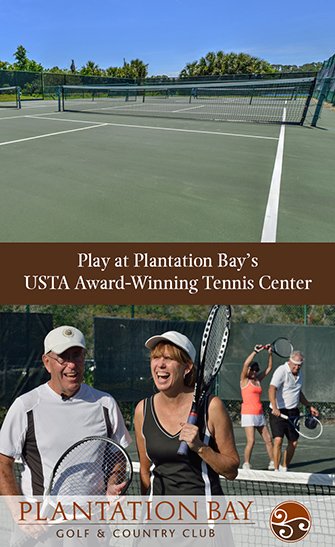 full monthly activity calendars, a Wellness Center with a full-service spa, two resort-style swimming pools, a sun deck and cabana, a fitness center, miles of walking paths and sidewalks, plus basketball and pickleball courts.
Add a USTA award-winning tennis center, and good luck knowing where to start!
Here's more on why Plantation Bay is an excellent choice for tennis enthusiasts searching for a new custom Florida home.
USTA recognition matters
You bet it does! Facility awards from a national organization mean more than just "lots of courts in good condition." Only 33 tennis complexes throughout the U.S. received an Outstanding Facility Award. Per the USTA press releases, this annual program, "recognizes excellence in the construction and/or renovation of tennis facilities throughout the country." The other two 2022 award winners in Florida are BallenIsles Country Club (Palm Beach Gardens) and Star Island Resort (Kissimmee).
Nominated facilities must fit one of three voting categories: public courts, private facilities that support USTA programs and other programs that invite public participation, and educational institutions. Plantation Bay fits the second category.
Per the USTA press release, judging criteria includes: "overall layout and adaptation to site; excellence of court surface and lights; ease of maintenance; accommodations for players, spectators and press/officials; aesthetics; graphics (including the use of signs and landscaping); amenities such as casual seating for spectators, food services and social areas; and the facilities' participation in USTA programs."
Read on to find out how Plantation Bay's tennis center fits those criteria.
USTA Award-Winning Tennis Center details
Plantation Bay tennis players get a lot of mileage out of those USTA award-winning courts. Players can chose from 10 Har-Tru courts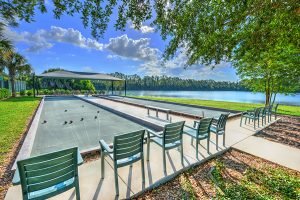 — and challenge each other to side games on four pickleball, two basketball, and Bocce courts nearby!
Back on the big courts, you'll find many levels of adult leagues, National Tennis Rating Program-sanctioned tournaments, numerous clinics and lesson available for all ages, juniors' summer camps, and an onsite staff led by Tennis Director Michelle Brown, a U.S. Professional Tennis Association elite pro. Plantation Bay also fields eight teams in the Greater Volusia Tennis League.
Note: Plantation Bay residents need a Sports membership to enjoy the tennis center.
Ready for your new Plantation Bay lifestyle? Talk to us here.